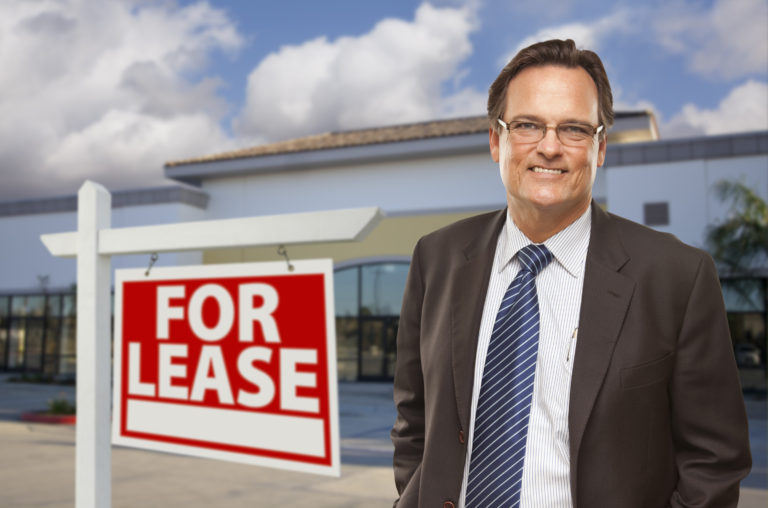 How to Lease Commercial Real Estate: 8 Key Steps
by Jenny Spurr – C4C contributor
Leasing commercial property in Canada is complex, with the potential for big implications to your business. When the growth of your company is on the line, it's important to take into account all of your interests, from the needs of your employees and your company to your bottom line. This takes careful research, analysis, and planning.
In this ultimate guide, we'll cover everything you need to know about leasing commercial property in Canada so you can find the right property for your business.
What You Need to Know About Leasing Commercial Property in Canada
1. Should you buy or lease commercial real estate?
There are benefits and drawbacks to both buying and leasing commercial property. Deciding what's better for your company will depend on a few key factors, including your investment goals and operational requirements.
For example, you might have a hard time finding suitable commercial space for rent at a competitive rate if your business requires specialized renovations. Buying might be the better option, especially if you plan to stay in one place for a long time. But keep in mind, most startups can't afford to buy commercial real estate because the upfront costs are too high.
A financial professional can help you assess the costs and benefits of buying or leasing commercial property, including any tax considerations, zoning regulations, and liabilities you might not anticipate.
Explore 7 factors that will help determine whether buying or leasing commercial real estate is better for your business.
2. Types of Commercial Real Estate
Once you've made the decision to lease commercial real estate, it's time to decide what type of space you need. Start your search by learning the 6 most common types of commercial real estate and the special categories used to rank them.
From office buildings to industrial warehouses, most types of commercial real estate are grouped into categories based on their size, age, and surrounding amenities. The availability — and the average cost of rent — changes with each category.
Find out more about the types and classifications of commercial real estate.
3. Finding the Right Location for Your Business
For many, choosing the right location is critical to the success of their company. But it all depends on your needs. If your business is customer-facing, you'll want to find a location that is visible, accessible, and attractive to the customers that fit your target demographic. You'll also want a space that suits the size of your company now — and in the future.
To narrow down your search, create a wish list of items that are important to your business and prioritize it. Then consider enlisting the help of a commercial real estate agent who can offer expertise, market awareness, and assistance with negotiations.
Learn what items to include on your commercial property wish list.
4. What You Need to Know About Commercial Leases and Zoning
Before leasing commercial property for your business, there are a few things you need to know about zoning. Commercial zoning isn't the same as residential zoning; it's more complex, with more rules around what type of business can occupy and operate in a space. And it's an important consideration in finding the right location for your company.
Take time to learn the zoning rules and regulations in your local municipality. Then check in with the planning department to make sure the permitted use conforms to your needs before you sign on the dotted line.
Learn about zoning rules and regulations for commercial real estate.
5. The 7 Commercial Lease Terms You Need to Know
Negotiating a commercial lease agreement is complicated. These agreements contain a host of specialized words and phrases specific to the real estate sector. Before you sit down to negotiate with your new landlord, it's crucial you learn the commercial lease terms being used — or bring someone with you who does. Knowing these key phrases will improve your credibility as a business owner and help you avoid a major real estate blunder.
Explore 7 key phrases from the commercial lease lexicon.
6. How to Negotiate a Commercial Lease
It's a well-kept industry secret that business owners can and should negotiate the price and terms of their commercial lease agreement. After all — rent is the second biggest recurring expense after staffing. But the odds are often stacked against you. While most landlords are used to negotiating leases, small business owners aren't.
Set yourself up for success when leasing commercial property by seeking professional support from a lawyer who knows commercial leasing. Then do your research to understand what clauses you can haggle on.
Check out these tips to avoid the pitfalls of business leasing.
7. Should you hire a commercial leasing team?
A commercial real estate agent or broker can bring big value to your search for commercial property, but don't take our word for it. Lori Suba is the President of Scout Real Estate Ltd. in Calgary, Alberta. She knows the ins and outs of commercial real estate, from working with developers and international commercial real estate firms.
In this episode of Canadian Small Business Tips, Lori discusses the difference between residential and commercial real estate, leasing and buying, and the advantages of adding a commercial real estate broker to your team.
"Having someone who understands the process, and can provide you with professional advice and support to achieve your real estate objectives is invaluable," she says.
Learn more about the benefits of hiring a broker.
8. Working with Your Landlord in a Setback
Setbacks happen. For many businesses, surviving a setback means adjusting operations to make up for lower revenues. Since your commercial lease is likely your second largest recurring expense (after employees), it represents your biggest opportunity for cost-savings. But renegotiating your commercial lease agreement might not be easy.
Bring your best to the (re)negotiation table by taking the time to review and understand your current commercial lease agreement with a legal professional. If you come to the conversation with an understanding of your landlord's point of view and a proactive solution, they may be more likely to agree to a concession.
Learn how to renegotiate your commercial lease so your business can bounce back.
Find a Commercial Property for Lease
Search for commercial property for lease on Connect4Commerce and find the opportunity you've been looking for. You can also find commercial real estate professionals on our site that can help you with finding the right commercial property for your business.
---
Connect4Commerce offers entrepreneurs and small business owners across the country a convenient and comprehensive place to connect, exchange goods and services, and advance their businesses. Be sure to check out further articles in our Small Business News blog for more small business tips.
Related Posts: