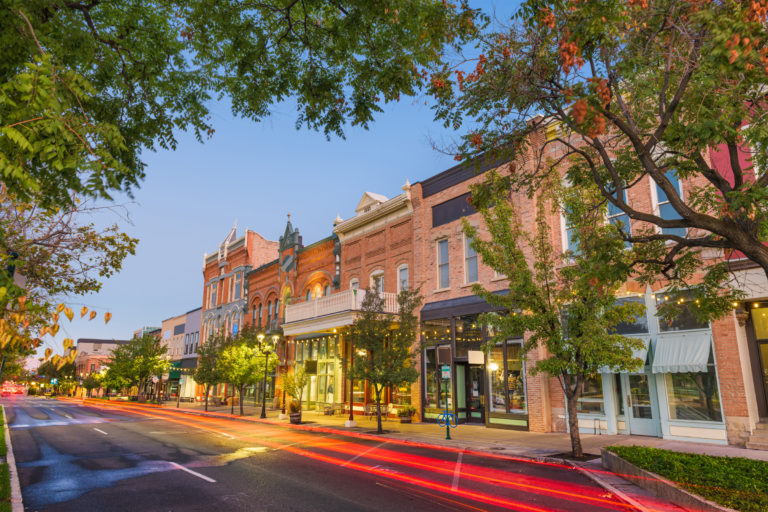 Working with Your Commercial Landlord to Help Your Business Recover from a Setback
There are times that a business can have a temporary setback for a variety of reasons. A new business might not grow as fast as first thought, but still has a solid future. An existing business could be facing changing market conditions, a recession, natural disaster, or pandemic (like COVID) but is still viable in the longer term. If the business is going to survive a setback, their needs to be an adjustment of the businesses costs to mitigate for the lower revenues. Your business property lease is likely one of the larger business expenses and therefore represents a large potential cost savings. This article will present six key points to help prepare you to renegotiate your commercial lease so that your business can recover from a setback.
Review Your Business Lease
Your commercial lease is the contract that governs the relationship between your business and your commercial landlord. The landlord doesn't have to do anything beyond that contract unless they agree to make adjustments or renegotiate it. So, it is important that you review and understand the lease contract before renegotiating your commercial lease. We strongly suggest that you review your lease with the help of your lawyer as there are terms in the lease that have specific legal meaning and create certain obligations for both the landlord and your business.
Understand the Landlord's Position
According to the Harvard Business Review one of the first steps "…to a successful negotiations of rent payments is to understand the point of view of the landlord. While there are many different types of property investors who may own your business space, the most important features for negotiations are their cash position, attitude towards risk, and the ability to bear a rent reduction, as well as their contractual obligations." As a result, some landlords will be more focused on longer term cash flow while some would be more focused on short term gains. Understanding the landlord's perspective and priorities can help you develop a sound negotiating strategy.
Build Trust with Proactive Communication
Proactive and honest communication about your company's situation can build trust with the landlord. Communicate early and honestly with the landlord about what the setback is and how it has affected your business. As part of that open communication, you should consider sharing how the company's financial position has been impacted. In an article on lease renegotiation, the Commercial Lease Law Insider advises that sharing financials is one of the most effective ways to secure concessions and gain the landlord's trust.
Have a Recovery Plan
The landlord will want to know that your business is still viable in the longer term despite the setback. Having a business recovery plan will increase the confidence of the landlord that working with you is in their long-term best interest. In that plan, you should include any financing or refinancing arrangements that you are making with lenders and other creditors. Also be sure to show them any other costs that are going to be cut so they understand that you aren't just relying on them to help you recover. Finally, you will need to show how you are going to grow the business back to the point that it is viable again.
Propose a Solution
Be specific about what you need from the landlord and how they will benefit in the longer term. Possible solutions could include:
Asking for a temporary rent abatement (forgiving rent for a certain period).
Asking for a deferral of rent to the end of the lease.
Asking for a rent reduction for a specified period.
Asking to change the rent to be based on a percentage of sales.
Subletting all or part of the space.
Downsizing to another location in the landlord's development/building
Be Prepared to Offer Something to the Landlord
As an incentive to a landlord to renegotiate your commercial lease or alter the lease payments you may have to offer something such as a longer lease term, increased rent later in the lease, interest on outstanding amounts, or changes of certain terms of the lease in favor of the landlord. Once again, consider what might be important to the landlord as part of using this in your negotiation strategy.
At the end of the day, most landlords want good quality long term tenants that pay them on time with a minimum of hassle. If you have been a good tenant, then the landlord should be willing to work with you for your mutual benefit. Taking the time to understand your current lease, understanding your landlords needs, communicating early, having a recovery plan, and offering an incentive are sound strategies when you are renegotiating your commercial lease.
Connect4Commerce offers entrepreneurs and small business owners across the country a convenient and comprehensive place to connect, exchange goods and services, and advance their businesses. Be sure to check out further articles in our Small Business News blog for additional resources. Also, find professionals on our site that can help you build your business. when you're ready to find the perfect space for your business you can find the commercial listings on our website.
Related Posts: