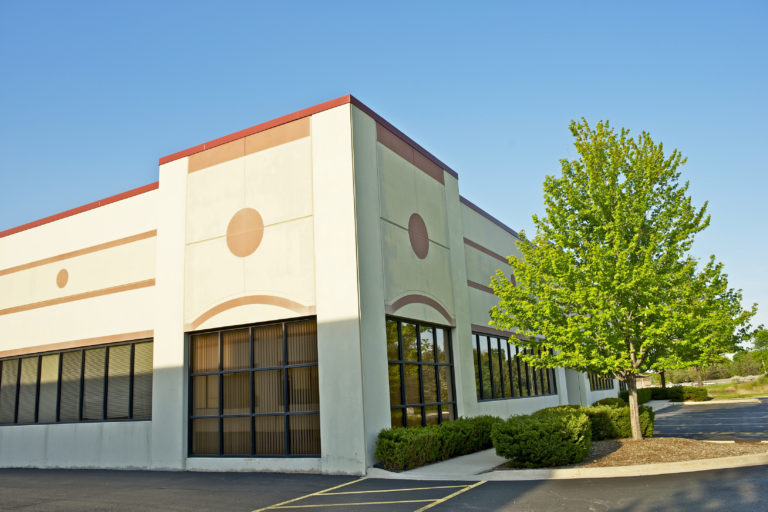 7 Factors That Will Help Determine Which is Better for Your Business
Deciding whether to buy or lease a commercial property can be a difficult choice for a business owner. In the past, ownership may have been only choice but leasing choices have increased over the years making renting commercial property a more attractive option. In this article, we'll consider 7 factors that will help you determine whether you should rent or buy a commercial property for your business.
1. Location Needs
The perfect location for your business will depend on what type of business you have, the type of customer, and your specific location needs. This in turn may dictate whether you should buy or lease a commercial property. For example, if you need Class A office space, then due to the expense of buying a location, you will likely want to rent a commercial property. However, if your location is needs to be in a certain area over the long run, then you might consider buying.
2. Operational Requirements
Many of your location needs will be determined by your operational needs. If you don't require specialized renovations, then there will be more choices for you to either buy or lease a commercial property. In that case you may be able find suitable commercial real estate for rent at a very competitive rate. However, if you need specialized renovations or need more control over the property or have hazardous materials then there will be fewer options to lease a property. So, buying a commercial property may make more sense particularly if you plan to be in a location over the long term.
3. Business Stage
Very few businesses that are startups or in the early stages can afford to purchase a commercial building as there are to many upfront costs. In Canada, an investment in a commercial building requires at least 20% down and have other qualification criteria to obtain a commercial mortgage that most newer businesses are less likely to meet.
Growing businesses should consider their future space needs which may make renting a commercial property more appealing as it is the more flexible option over the medium term. Also, growing businesses need to consider the opportunity cost (see below) of buying versus investing the money into growing the business.
More mature businesses may find that there is enough return on investment in the property to justify putting capital into a long-term location. This may make buying more appealing then leasing for these businesses.
4. Opportunity Cost
There are a number of potential trade offs with that will help determine if it makes sense to buy or lease a commercial property. In an article that models the costs and benefits of ownership, the CCIM Institute suggests that you complete a detailed financial analysis (or get someone who can) of the cost vs. benefit of owning vs. leasing a commercial property.
For example, there is the larger upfront cost of the down payment to purchase a commercial property which is not needed to rent a commercial property. That payment represents less cash available in the company for other activities. So, when considering the buying option, a business owner needs to consider if they put the equivalent capital to work in their business whether they would see a higher ROI leasing and investing the money into the business verses the ROI on ownership of a commercial property.
5. Owner's Investment Goals
The business owner's long term investment goals should also be considered when deciding whether to buy or lease a commercial property. Most small business owners have a large amount of their wealth invested in their business. For some owners, diversifying that investment into real estate ownership may make sense as an investment goal. This type of investment has the advantage of leveraging the owner's current investment in the business into growing equity in a commercial property. Depending on the property, there may also be an opportunity to become a landlord and earn additional rental income as well. Finally, when the owner sells the business, they may be able to keep the property and rent it back to the new owners potentially providing a future income stream.
6. Tax Considerations
Expenses are deducted differently for commercial property that is leased vs. owned. The entire lease payment is normally expensed for leased property. Whereas only the interest and depreciation are expensed on commercial property that is owned by the company. These differences may lead to higher taxes on income for companies that own their property vs. leasing it.
Having said that, there are potentially ways to lower the tax burden for companies that own their properties. Having a holding company own the property and leasing it to the operating company may provide the leasing deduction that the operating company needs with its higher revenues. The holding company then takes the interest and depreciation deductions against lower revenues. If you are considering this type of arrangement, you should consult your accountant and lawyer to properly structure it.
7. Liabilities and Additional Costs
Owning a commercial property involves additional liabilities. Depending on your business situation, you may not want to take on these additional liabilities which are added due to owning a commercial property:
Zoning: When you are wanting to rent a commercial property you need to be aware of zoning regulations that apply to the space you're renting. When you own you need to be aware of the regulations that may apply to the entire property. In addition, if any work was completed without a permit, even before the ownership change, you could be liable for removing it.
Title and Mortgage fraud: You will need title insurance to protect you from this.
Liability insurance: Costs may be higher as you will need to protect the whole property.
Additional upkeep costs: As the property owner there may be additional upkeep costs that as a renter of a commercial property, the landlord would take care of such as mechanical and structural maintenance.
With the number of choices of property types increasing in most areas, the choice of whether you should buy or lease a commercial property isn't always clear. By taking the time to review these 7 factors and discussing your options with a commercial real estate professional as well as your accountant or lawyer you will be able to make the right choice for you and your business.
Connect4Commerce offers entrepreneurs and small business owners across the country a convenient and comprehensive place to connect, exchange goods and services, and advance their businesses. Be sure to check out further articles in our Small Business News blog for additional resources. Also, find professionals on our site that can help you build your business. when you're ready to find the perfect space for your business you can find the commercial listings on our website.
Related Posts: