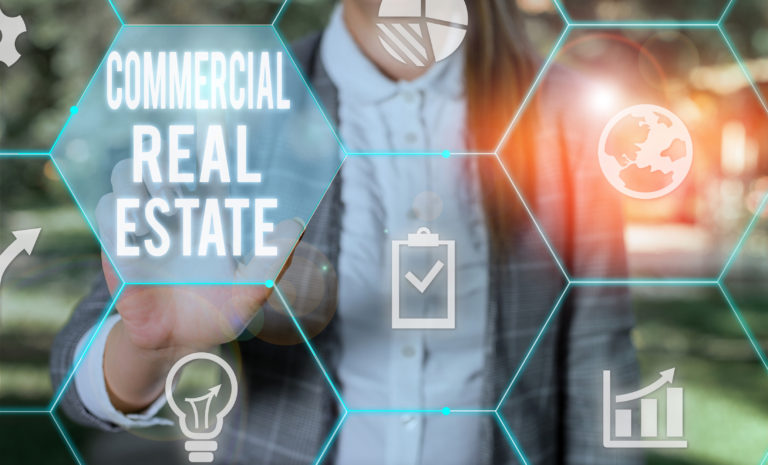 How to Buy Commercial Real Estate: 6 Key Steps
By Jenny Spurr – Connect4Commerce contributor
Buying commercial property in Canada is no easy task, but with careful planning and consideration, the rewards can be well worth the investment. There's plenty to consider, from finding the right type of building for your business to negotiating your real estate deal. The key is to have a solid investment strategy, understand the risks and rewards, and be realistic about your real estate needs. Learn the steps involved in making the best real estate decision for your company — before you start searching for commercial property for sale.
In this ultimate guide, we'll cover everything you need to know about buying commercial space for your business.
What You Need to Know About Buying Commercial Property in Canada
1. Should You Lease or Buy Commercial Real Estate?
You can reap big benefits from buying commercial property, including the potential to generate income from capital gain or rent. For some entrepreneurs, investing in commercial real estate is central to their money-making strategy. For others, it's an opportunity to own the space in which their business operates.
Deciding whether buying commercial property is best for your company depends on a few factors, including your long-term investment strategy and operational requirements. Before you enlist the help of an experienced finance professional to assess the costs and benefits of owning or renting, familiarize yourself with some of these key decision-making factors.
Explore 7 factors to help you determine whether leasing or buying commercial space is better for your business.
2. Classifications of Commercial Real Estate
Commercial real estate is a broad category that covers a variety of building types, each with their own classifications. Whether you're looking for office space or a warehouse, commercial buildings can be top-notch in terms of size, location, and construction quality — or not. And the availability and asking price can fluctuate accordingly.
Before you start your search for commercial property for sale, get to know the 6 most common types of commercial real estate and their classifications.
Find out more about the types and classifications of commercial real estate
3. Finding the Perfect Location for Your Business
Now that you know what type of commercial building will best suit your business or investment strategy, it's time to narrow down a neighborhood. For some, this can make or break your company. If your business is customer-facing, you'll want to be sure you buy commercial real estate in a neighborhood with a complementary demographic. You'll also want to watch local zoning rules and regulations.
Of course, different types of businesses need different things from a property's location. So, we recommend creating a prioritized list of items that are important to you. Then secure the support of a real estate agent who can help you find a commercial space that suits your company's needs now — and in the future.
Explore tips for finding the perfect location for your business.
4. Closing Your Commercial Real Estate Deal
The process of buying commercial property doesn't end when you find the perfect location for your business. In fact, that's when it really starts. Due diligence is a long but important step to help minimize risk and ensure your investment is sound. Through due diligence, you can assess the physical state of the property, including the title and tenants, as well as a number of intangibles, like outstanding liens and obligations. It's a time consuming process, so make sure you set aside at least 30 days before reaching a deal with the seller. Start the process off by researching the items that are relevant to the property you intend to buy.
Review 10 important due diligence steps to closing your commercial real estate deal.
5. Business Lessons Learned from Buying Commercial Space
Whether you're buying commercial space for your business or as part of your investment strategy, it takes proper planning, advice, and preparation. A bad real estate transaction can significantly impact your bottom line and your investment portfolio. From diversifying too quickly to doing everything yourself, we've put together a list of the 5 most common commercial real estate mistakes so you can avoid them.
Save yourself a misstep by learning the most common commercial real estate mistakes.
6. Your Obligations as a Commercial Property Landlord
Buying commercial property in Canada is a great way to generate income from rent, but it comes with certain rules and responsibilities. As a commercial property landlord, you should be familiar with the commercial tenancy laws in your province. Your tenants will look to you to implement a lease agreement, so take time to research standard forms of leases online and discuss your needs with your legal advisor. Come to the negotiation table with a sense of what you need and what you're willing to change to maintain a good working relationship with your tenants. And know your duties when it comes to regular maintenance.
Learn more about your obligations as a landlord.
Search Commercial Real Estate Opportunities
Now that you are better informed about buying commercial real estate for your businesses, its time to start looking for your perfect location. Search for commercial property for sale on Connect4Commerce and find the opportunity you've been looking for.
---
Connect4Commerce offers entrepreneurs and small business owners across the country a convenient and comprehensive place to connect, exchange goods and services, and advance their businesses. Be sure to check out further articles in our Small Business News blog for more small business tips. Also, find professionals on our site that can help you build your business. when you're ready to find the perfect space for your business you can find the commercial listings on our website.
Related Posts: