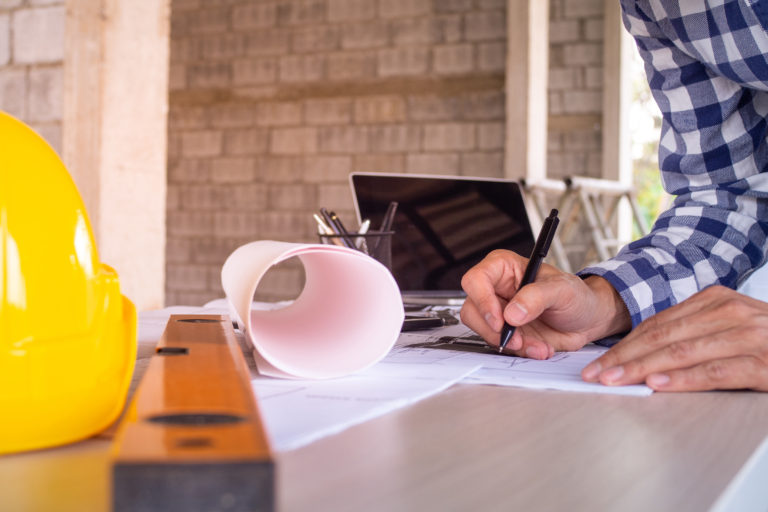 10 Important Steps to Closing a Commercial Real Estate Deal in Canada
Once you find the find the perfect location for your business and are prepared to put in an offer, there are some additional commercial real estate due diligence needed to be completed before you can close the property deal. The following is a checklist of 10 important due diligence steps when buying commercial real estate for your business.
1) Zoning and Permitting
Review the zoning regulations to ensure that they will be compatible with your business use of the property. Also, since a change in ownership can trigger a change in zoning rules from old to new, you should check the zoning rules for any of the businesses that are leasing any portion of the property.
Check that there were permits for all work completed on the property. If there was work completed without a permit, the municipality could have you remove the improvement.
2) Property Survey Review
Having a commercial property survey (also known as a real property report) is an important due diligence step to ensure that you understand what property you are getting. Also, it will show if the proposed property is encroaching or is being encroached on by adjacent properties. These reports are also needed by lenders for closing any financing on the property.
3) Building Inspections
Having a building inspection completed is important both for your piece of mind and for financing the property. You should use an engineer or a qualified building inspector complete the inspections. Here are some key items that need to be included:
Building structural health
Internal systems (HVAC, electrical, plumbing)
Condition of the internal fixtures
Condition of the exterior items (e.g., parking lots, drainage, windows)
Accessibility compliance (e.g., wheelchair accessible)
Compliance with fire regulations
4) Environmental Review
As part of your commercial real estate due diligence, it's important that you have an environmental site assessment completed to ensure the property isn't contaminated. While environmental laws that apply to businesses in Canada vary from province to province, generally the environmental cleanup of a commercial property falls to the current owner. So, having an assessment becomes especially important for properties that might have been an industrial site sometime in the past. Also, many lenders are requiring these assessments in order to proceed with financing.
5) Leasing Document Review
If you are planning to use a portion of the property for your business that includes a tenant, you and your lawyer need to review the tenant's lease to ensure you will be able to vacate the lease upon the property transfer.
You and your lawyer should also review all the leases for the property to see if they will transfer to the new ownership (known as assignment of lease). Included in that review, should be whether or not either party to the lease (current landlord and tenant) is in breach or previously breached the lease as this may effect the validity of the lease.
Its also advisable to review each lease to understand your obligations as a landlord going forward. Finally, you need to be aware of when the leases are due for renewal and the renewal terms.
6) Title and Lien Searches
A key component of a real estate checklist, for buying a commercial property, is the title and lien searches. These searches help protect you from fraud and claims against the property by ensuring that the vendors have the right to sell the property and that it is free of liens. Usually, these searches are conducted by your lawyer but in some cases they can be conducted by you through your registry office (available in some provinces).
7) Litigation Searches
Like title and lien searches, a litigation search ensures that there is no judgements or current proceedings against the vendor that may cause a lean or encumbrance against the property.
8) Tax Certificates
More governments are recovering outstanding taxes through liens against property. Conducting due diligence and getting tax certificates will help ensure that the property owner doesn't owe money to local, provincial, or federal governments. This is an important step in ensuring that the property won't have a lean put against it in the future as some governments can void transactions when taxes are due.
9) Financing Requirements
Financing is more complex for commercial property transactions than for residential. Make sure that you understand the conditions that the lender has for advancing the proceeds of the property financing. These conditions can include receiving certain financial statements from your company, financial statements regarding the property (if they used income from leases to make the loan), and many of the other due diligence items mentioned in this article.
Also, you need to ensure your company has the investment amount for the property ready to be advanced (at least 20% or as outlined in the financing term sheet). And don't forget to put aside the commercial property closing costs as they can add as much as 5-10% to the cost of the purchase.
10) Insurance
Insurance is all about mitigating risk. You should consider the types of risks that you will be exposed to at your new commercial property. Then have a commercial insurance agent look at the property and discuss the property insurance needs with you.
In addition to building and liability insurance, you should seriously consider obtaining title insurance to protect you against title fraud and errors. Also, you should think about the flood risk for the area and building and consider whether flood insurance would make sense. Finally, if your business relies on the income from the commercial property, you should consider income replacement insurance policies.
Commercial real estate due diligence is more complicated and time consuming than for residential property. Make sure that you allow for the time to complete these 10 important steps to closing your commercial real estate deal. Also, make sure you get qualified professional help with completing the items in this commercial property due diligence checklist along with any additional steps they may recommend.
---
Connect4Commerce offers entrepreneurs and small business owners across the country a convenient and comprehensive place to connect, exchange goods and services, and advance their businesses. Be sure to check out further articles in our Small Business News blog for additional resources. Also, find professionals on our site that can help you build your business. when you're ready to find the perfect space for your business you can find the commercial listings on our website.
Related Posts: