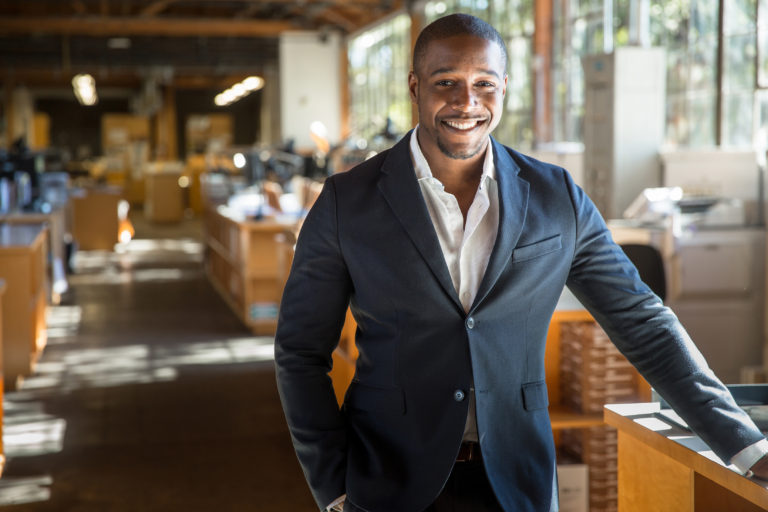 How to Buy a Business: 10 Key Steps
By Bruce Tannas and Jenny Spurr
Buying a business is a big deal. For most, it represents a significant financial investment—one that's likely to stick with you for years to come. Finding the right business takes careful consideration, financial planning, and due diligence. In this ultimate guide, we'll cover everything you need to know about buying a business in Canada, so you can make the most of your investment.
What You Need to Know About Buying a Business in Canada
1. Should you buy or start a business?
There are pros and cons of buying vs starting a business. Buying a business comes with built in history and momentum that you can harness and build upon. Whereas when you start a business, you start with an idea and then create the business from scratch. Each way of getting into business has their appeal and their pitfalls. As a result, there is no clear answer to this question for everyone, the important thing is that you explore what makes sense for you.
Learn more about the pros and cons of starting a business vs buying one.
2. Is This the Right Time to Buy a Business?
It's no secret that government restrictions imposed during the COVID-19 pandemic had had dire effects on many industries. Also, post pandemic, businesses have had to contend with supply chain issues, inflation, increasing interest rates, and an uncertain economy leaving entrepreneurs wondering if now is a good time to buy. On the one hand, this uncertainty means you have more opportunity to scoop up a good deal if you're looking for a Canadian business for sale by owner. On the other, you might be assuming more risk than you're comfortable with.
As the country leaves the pandemic behind, it's important to research the industry and the company you intend to buy to ensure it has the potential to generate revenue and grow.
Learn more about buying a business in these uncertain times.
3. How to Find the Right Business for You
When you're ready to buy a company, it's easy to let your emotions get in the way. Too much excitement can cloud your judgment and lead to a bad business transaction. Before you let a business opportunity sweep you off your feet, ask yourself these questions to ensure it's the right fit for you:
Why is the business for sale?
Does it have a good reputation?
How much market share does it currently have?
Is it profitable?
Does it have strong operational systems in place?
Does it align with your skills, passions, and interests?
Properly vetting a potential company to buy takes time, due diligence, and the help of a professional support team. But it can lead to a strong—and profitable—long-term relationship.
Find out how to screen potential businesses you might buy.
4. Financing Options for Your Business Purchase
It's not unusual to need outside funding to buy a company. Very few buyers have the cash in hand to complete a transaction of this size. It's likely you'll need a combination of investors to finance buying a business in Canada. Here's how to start:
Take a look at your own finances, then top up your investment with funds from co-founders, friends, and family.
Secure a business acquisition loan from your bank or a developmental lender. Keep in mind, typical financing percentages range from 40 to 80 percent depending on what is being financed and the industry the business is in.
Consider vendor financing to help bridge the gap.
Once you have a plan, put it all together into a financing package that shows the source of funding for each item or asset you intend to buy.
Explore 3 ways to finance buying a small business.
5. Using Vendor Financing to Help Buy a Business
Once you've explored investments from co-founders and friends and family, and secured a small business purchase loan from your bank or lender, vendor financing (also known as a vendor take-back mortgage or seller financing) can help you bridge the gap and close the deal.
Typically, vendor financing helps to cover the cost of things that are more difficult to evaluate when you buy a company, such as its brand and market position (goodwill) or intellectual property. There are pros and cons to vendor financing for both buyers and sellers. It helps to know what your needs are for this type of financing before you bring it to the negotiation table.
Master the ins and outs of a vendor take-back mortgage.
6. Using Preferred Shares to Finance Buying a Business and Drive Growth Potential in Canada
For many would be small business owners, securing capital is an essential component of getting into a small business. Traditional approaches for raising capital often involve obtaining debt or giving away equity in the company. Typical business loans require that the company has the appropriate debt to equity ratio for the debt financing needed. This may lead companies to seek investments from family, friends, or angel investors which may involve giving up some control in the company. This is because they typically raise more equity by issuing additional common shares in the company which have voting rights. However, many entrepreneurs in Canada may be unaware of the alternative and typically less common strategy of issuing preferred shares to achieve their funding objectives.
Learn more about using Preferred Shares in Canada to Unlock Business Startup Capital
7. The Pros and Cons of a Share vs. Asset Sale, plus a Third Option
There are three main ways that small business sales in Canada are structured: the sale of shares, the sale of assets, and hybrid sale structures. Each one comes with benefits and drawbacks for both buyers and sellers. But navigating them isn't always a business buyer's expertise.
We've put together a simple explanation of each sale structure, along with questions you can ask your professional legal and accounting advisors to maximize your investment when you buy a company.
See how to structure a purchase or sale of a business in Canada.
8. Why Due Diligence is an Essential Step When Buying a Business
Due diligence can help you decide whether your dream opportunity is a sound business investment. By taking a deep dive into a company's financial records, operations, and market position, you can verify that everything the seller tells you is true and that the price they're asking is fair.
The process starts by signing a letter of intent with the seller. Once the two of you agree on a framework to find an acceptable price, it's up to you to put the right experts in place to run through the checklist and uncover any potential issues. Done right, due diligence can help you avoid tax liabilities, uncovering pending or threatened litigations, and exposing operational issues.
Explore 3 simple steps to doing your due diligence when buying a business in Canada.
9. How to Negotiate the Deal and Draft a Solid Offer
When it comes time to negotiate the deal, keep in mind that selling a business is more than a simple transaction for some business owners. They've spent years building a business they can be proud of, and the prospect of handing it over to someone new might be a hard pill to swallow. Take the time to share something of yourself, your experiences, and your hopes for the future of the company so you can craft a meaningful—and attractive—proposal. Remember, negotiation starts the first time you meet.
Learn more about negotiating to buy a business and drafting an offer.
10. Lessons Learned When Buying a Business
From buying a business for the wrong reasons to botching the sales agreement, we've compiled a list of the 4 most common mistakes business buyers make so you can avoid them.
Put your best foot forward by understanding the basic steps of buying a business in Canada.
Explore the most common business-buying mistakes.
---
Find the opportunity you've been looking for
As Canada's preferred marketplace for business, Connect4Commerce offers entrepreneurs and small business owners across the country a convenient and comprehensive place to connect, exchange goods and services, and advance their businesses. Search for a Canadian business for sale and find the opportunity you've been looking for.
Also, be sure to check out further articles in our Small Business News Blog for additional resources.