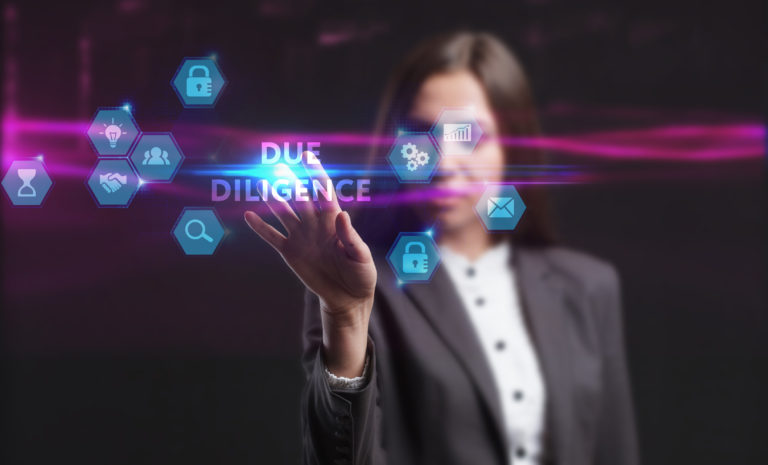 How to Avoid Stumbling into a Bad Business Transaction
By Jenny Spurr – Connect4Commerce Contributor
Due diligence is an essential step when you buy a business or buy a franchise in Canada. It's a thorough review of a company's financial records, operations, and market positioning—and it's the only way to make sure you don't stumble into a bad business transaction. By taking a close look at the company you intend to buy, you not only verify that everything the seller tells you is true, but that the price they're asking is fair.
Regardless of whether you plan to structure the deal as an asset sale, stock sale, or hybrid sale, start due diligence well before you buy a business. This type of research is designed to help you decide whether or not the investment is worth it.
How to do Due Diligence in 3 steps
Step #1: Sign a Letter of Intent
The process of due diligence starts when the buyer and seller of a business enter into an agreement to arrive at a final purchase price. You can get the ball rolling by creating a letter of intent, which outlines the framework you'll follow to find an acceptable price.
As the buyer, it's your responsibility to make sure you do your due diligence to arrive at a price. This could include introducing your advisors to the company's accountants to exchange relevant financial records. Clearly outline the process you plan to follow in your conditions. You'll also want to sign a confidentiality agreement so that neither party—nor their representatives—can let details of the sale slip too soon.
Step #2: Hire the Right Experts to Help
Due diligence is a long, complicated process that requires expert knowledge in a number of different areas. You need to assess financial statements, legal status and assets, employee records, inventory, and more. So, get the professional guidance you need to uncover any potential issues with the business you intend to buy, and to help you understand the implications on your bottom line. A lawyer and accountant are a must.
You might also consider hiring market assessment experts to conduct market research, IT specialists to evaluate the company's network inventory, or environmental consultants to analyze environmental concerns.
When done right, due diligence can help you make an informed decision to buy a business or buy a franchise by understanding laws affecting the company, avoiding tax liabilities, uncovering pending or threatened litigations, and exposing operational issues.
Step #3: Complete Your Due Diligence Checklist
The list of things to research when you buy a business in Canada is long. Generally, you'll want to focus your efforts on four key areas:
The business structure: review the company's strategic plan, articles of incorporation, bylaws, and growth plans.
The financial statements: take a close look at the company's audited financial statements over the past three years, including tax returns and accounts receivable.
The assets: consider all assets and inventory, including employees and consultants working for the business. 
The market: evaluate the market conditions of the company, including its customer base and competitors.
As part of due diligence, you should also arrange an on-site visit to inspect buildings and equipment. You can tell a lot about a business by taking a walk around the site.
When you're finally ready to move forward, revisit your letter of intent and the proposed purchase price. Your team of advisors will guide you in creating a formal purchase agreement.
By doing your due diligence, you can gain a clearer picture of the company you plan to purchase and make an informed decision about whether or not to seal the deal.
Get practical tips to help you negotiate the best purchase price in our post, "How to Negotiate the Deal and Draft a Solid Sales Agreement".
Connect4Commerce offers entrepreneurs and small business owners across the country a convenient and comprehensive place to connect, exchange goods and services, and advance their businesses. Be sure to check out further articles in our Small Business News Blog for additional resources. Also, find professionals on our site that can help you with buying or selling a business. Listing your business for sale on Connect4Commerce is quick, convenient, and cost effective. So when you're ready to put your business up for sale, make sure to advertise your business on Connect4Commerce—Canada's preferred marketplace for business.
Related Posts: