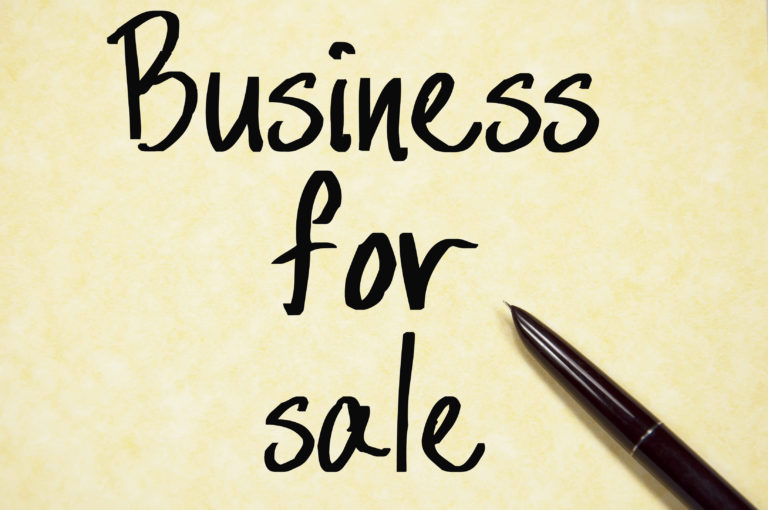 Advertise Your Business for Sale on Connect4Commerce
by Connect4Commerce staff
You have taken the time to learn how to sell your company and plan the details of the sale of your business. Now its time to put your business up for sale. But you may still be wondering what the best way is to sell my business in Canada?
Connect4Commerce offers our business sellers a truly Canadian site which provides Canadian based advice and expertise on buying and selling a business. So, whether you are selling a business in Ontario, Alberta, BC, or Eastern Canada we have local experts that can help you.
For some larger businesses it may make sense to have a business broker or commercial real estate agent sell your business for you. For many smaller businesses, selling your own business can be a way to save money on fees and ensure you get the right person to buy your business. That is where Connect4Commerce can help you list your business for sale. Our dedicated classified ads and expert advice are a magnet for serious buyers who are ready buy your business.
Listing your business for sale on Connect4Commerce is quick, convenient, and cost effective. So, when you are ready to put your business up for sale, make sure to advertise it on Connect4Commerce.
Steps to Advertise your business on Connect4Commerce:
Plan Your Headline:
Make sure you right a strong headline with the type of business in it and the business name. If you don't want to identify your business by name, we suggest that just have a descriptive headline like "Busy Greek Restaurant in Calgary for Sale" or "Professional Accounting Practice in Edmonton for Sale" or if your business is in a rural area "Hardware Store in Southern BC for Sale".
Plan your Advertisement Copy: Make sure you take some time to develop a good description of your business with the relevant details. Don't forget that that this is also a sales document so be accurate and fair but also remember to sell your business best features. For more help on writing good advertising copy check out our post.
Plan Your Pictures
They say pictures are worth a thousand words. Plan to take quality pictures of your business that show the business off well (consider hiring a professional photographer). If you are concerned that the business will be recognized, then take pictures that don't show any logos or signage.
The alternative to having pictures of your business, is to buy a stock photo of a similar type of business to represent your business and to be the headline picture for your listing.
Plan How You Want Prospective Buyers to Reach You:
When you list your business for sale you will want to screen and vet potential buyers. We suggest that you have them contact you initially via email. You can setup a dedicated email account like vancouverretailstore4sale@gmail.com to receive inquiries. Alternately, you can use our website's internal mail system for the initial communication (just remember not to fill in the email address on the listing form if you wish to hide your identity).
Setup Your Connect4Commerce Account:
To get started set up your Connect4Commerce account or if you already have an account with us please sign in. Please choose the type of account you wish to register for (most people will want a General account unless you are a broker or real estate agent then you will need group code). Choose General account and click Continue.
Next enter your first name, last name, company name, address, province, city, and email address. Note that this information will not appear on the listing. The information is for establishing an account with us only (for more information see our privacy policy).
If you want to receive our email newsletters with updates on our blog posts and other helpful information please select Yes to subscribing to our newsletter (we will not sell your information per our privacy policy and you can unsubscribe at any time)
Choose a strong password that you will remember.
Read and agree to our terms of use.
Place Your Business for Sale Listing on Connect4Commerce:
Now that you are registered and signed in you can place your listing.
Next go to the "Choose a Category" window and choose "Businesses & Franchises for Sale" by clicking on it.
A new window will appear that has "Business for Sale" and choose it by clicking on it.
Now scroll down to the listing details area.
Choose the "Duration" of your listing from the drop-down box. The pricing for each duration is listed beside it. We recommend that for selling a business, you should plan to list it for a minimum of 3 to 6 months as businesses can take up to one to two years to sell.
Write a good title for the ad (see advice above)
Write the ad copy in the editor. Or if you are copying and pasting from another document, remember to use the formatting from the website editor (ensure you copy into the Editor window and check the spacing by manually hitting enter after each paragraph)
Enter search terms in the "Tags" window by entering a tag name and then a comma before the next search term (for example Pizza Restaurant for Sale in Calgary, Calgary Restaurant for Sale, Alberta Restaurant for Sale). These search terms help people who are searching on our site and on search engines to find your listing.
Enter any pricing information want. If you don't want to the price to show up then leave it blank. Note that the "Price" field will only take numbers. The other pricing information doesn't apply so leave it blank.
Put only the "Contact & Location Information" that you wish to be displayed in the listing. Note that if you want to change your email or don't want it to be displayed you need to change/remove the default email (your account email).
Additional information: If you want to your website displayed put it into the website URL or if you don't want it displayed leave it blank (note you can't put a hyperlink into the listing itself due to security reasons). If you want your business address displayed on a map then put in the "Mapping Address" field, otherwise leave it blank.
Next upload your images to the site by clicking on "select files". You should put your main picture first and then other pictures next. You are allowed 5 pictures included for free and then there is a charge for additional pictures.
Consider including a YouTube video explaining your business and showcasing it. This is available for an additional charge.
We recommend that you consider upgrading your listing so that potential buyers can see it better. Some options include highlighting your listing (Highlighted Listing), showing is at the top of the page (Better Listing), featuring it on the main category page (Category Feature Listing), and showing it on the main page of the website (Main Page Feature Listing). Each of these features have additional pricing which is shown beside each option. The option(s) you choose last for the duration of the listing.
Once you fill in all the relevant listing details then scroll to the bottom of the listing area and "Preview" your listing. This will show you what the listing will look like once you place it. If you are happy with the listing, click "Accept & Submit". If you want to make further adjustments, then click "Close Preview" and it will take you back to the Listing Details page.
When you are in the Listing Details page, if you click "Next Step" your listing will accepted, and you will be directed to the Listing Cart page (Note listings will not go live until you have paid for them).
On the "Shopping Cart" page you will see the itemized list of charges. If you wish to remove a charge, then select "Delete". Otherwise enter a discount code (if you have one) and then click "Checkout".
At this point you will be taken to our secure check-out page. Enter your billing information (as it appears on your credit card statement) and then scroll down to the "Payment Details" and enter your credit card information (note we do not store your credit card information on our site). Once you have completed this page click "Submit Order". Once you credit card has been accepted your listing will go live.
You can see your listing by navigating to the appropriate area on out site.
To manage your listings such as adding another listing, deleting a listing, or editing a listing go to your account page. On the account page you can also see and respond to any messages you receive about your listing(s) through our system.
Congratulations! You are one step closer to selling your business.
Related Posts: