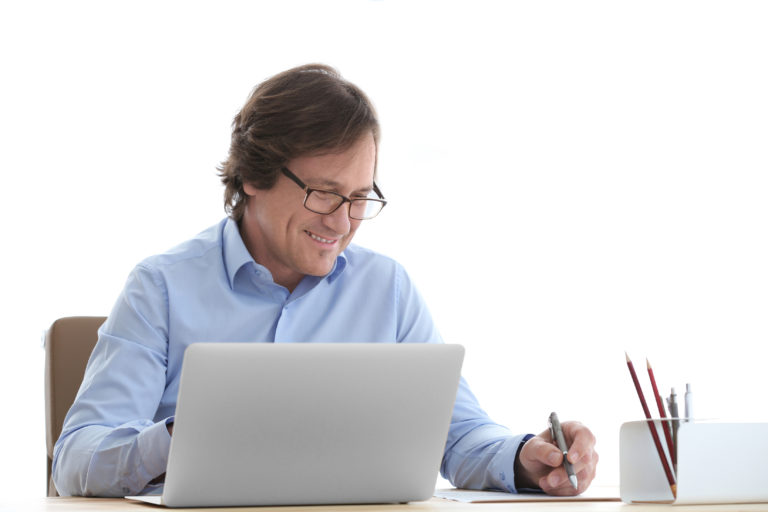 Attract Buyers with Benefit-driven Advertising Copy
by Jenny Spurr – Connect4Commerce contributor
Copywriting is an artform that many marketers have honed over the years, but you too can leverage it to attract potential buyers for your company. There are a few simple secrets to creating a compelling listing to advertise your business for sale. The following are some tips to help you make sure the ad you write to sell your business is simple, yet effective and meaningful.
Writing Compelling Advertising Copy
Tip #1: Start with an SEO-friendly Lead
To write a strong headline to advertise your business, think of your target buyer and what they want to accomplish, then structure your sentence in a way that meets their needs. Most buyers are looking for turnkey businesses for sale. So, include relevant keywords that indicate the industry and location of your business, and whether it's for sale or lease.
Keep search engine optimization (SEO) in mind and try to use phrases that buyers might use to search for businesses for sale on Google. A good example is, "Turnkey Business for Sale in Southern Ontario."
Tip #2: Include Numbers and Statistics.
Buyers want to know they'll be able to generate sales and revenue after the company changes hands, so show your business is profitable by including relevant numbers. You don't need to get into the nitty-gritty here (those details will be discussed in due diligence), just enough to show an upward trend in revenue. The more revenue potential your company has, the more you can justify your asking price when you sell a business.
Does your business come with qualified employees? Include those numbers when you advertise your business too! Buyers want to know that your staff are loyal and engaged, and likely to stick around after the transaction.
For more on what to say to your employees when you sell your business, check out our post
Tip #3: Focus on the Benefits as Well as the Features.
If features are the shiny bells and whistles you've worked hard to create, benefits are the song those features will sing for your buyer. It's important to list the details of what your business is and does, as well as the assets it comes with, when you advertise your business. But it's more important to describe the benefits your buyer will experience as a result of your elbow grease.
A strong customer base, business plan, and employee training program means a stress-free transition and a turnkey investment for your buyer. So take the time to show what buying your business would actually look and feel like in the long run. Nothing motivates people to make a move like a real emotional response.
Tip #4: Tell It Like It Is.
Today's buyers are looking for companies they can trust, and they'll take note of any insincerity. Stick to the facts and avoid excessive use of jargon or hyperbole to sell a business. You may think your company is "cutting-edge", "ground-breaking", or "revolutionary", but power words like these mean nothing if you can't back them up. Instead, showcase awards and certifications your business has achieved, especially when advertising your business locally.
The best way to connect with potential buyers when you advertise your business is to speak their language, and appeal to their desires for turnkey business for sale, without making overly bold claims.
Tip #5: Prequalify Buyers.
End with a call to action that invites potential buyers to follow up with specific information about themselves. Consider their experience in the industry, motivations for buying your business, and timeline. Gathering this information up front will help you identify and weed out any tire-kickers when you advertise your business locally.
If you following these simple tips, you can create a compelling listing to advertise your business for sale and get it sold faster.
Advertise Your Business on Connect4Commerce
Listing your business for sale on Connect4Commerce is quick, convenient, and cost effective. So when you're ready to put your business up for sale, make sure to advertise your business on Connect4Commerce—Canada's preferred marketplace for business.
Related Posts: