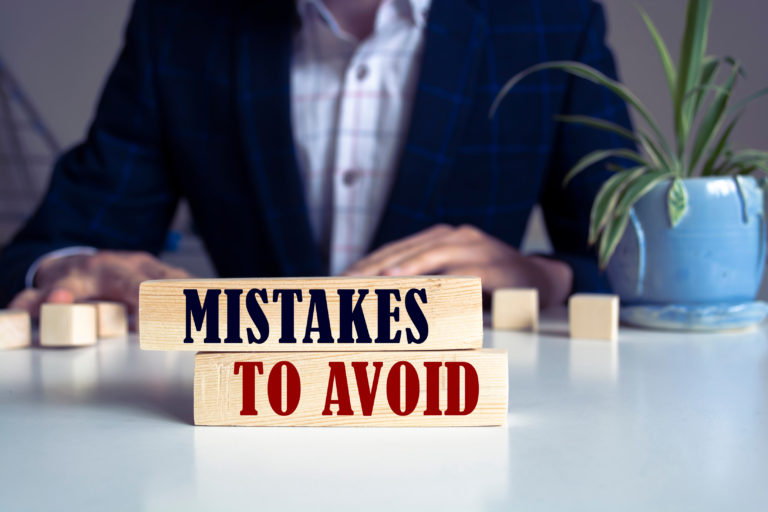 Business Mistakes to Avoid
By Jenny Spurr – Connect4Commerce Contributor
You've been waiting to buy a business for months, maybe years, and now the perfect opportunity has finally presented itself. But don't let your excitement get the best of you! There are a few big business mistakes buyers frequently make that can cost you time, stress, and money. Read on to discover lessons learned from these 4 common missteps when buying a business or buying a franchise in Canada, and how to avoid them.
The 4 Most Common Business Mistakes Buyers Make
Mistake #1: Buying a Business for the Wrong Reasons
It might seem tempting to jump at the first opportunity that promises you a profitable company. But buying a business or buying a franchise is a long-term commitment, and it's likely you'll be involved with the company for a while.
For it to be sustainable, your new business has to align with your skills, experience, and expertise. After all, you want the freedom and flexibility that owning a successful company brings. So, find a prospective business that fits with your skills and passions, and your future plans.
Learn more about how to find the right business for you.
Mistake #2: Not Doing Your Due Diligence
Due diligence is the process of researching all aspects of a prospective business. From financial records and legal obligations to operations and market positioning, due diligence requires you to dig deep and understand what drives the company you intend to buy. It's an essential step when you buy a business or buy a franchise, and one that can help you uncover significant issues before you sign on the dotted line.
You might be tempted to save money by doing your due diligence on your own. But professionals know what to look for and they can help you understand the implications any issues with the company might have on your bottom line. So, make sure to hire the right experts to guide you.
Find out how to do your due diligence properly when buying a business.
Mistake #3: Botching the Sales Agreement
Whether you decide to structure your deal as an asset sale, stock sale, or hybrid sale, a solid sales agreement will ensure you get the most out of your investment. Typical sales agreements include the price you'll pay when buying a business, and when and how the seller will receive the funds. They can also include the value and transfer of assets and liabilities, and other considerations like non-competition agreements.
Explore how to negotiate the deal and draft a solid sales agreement.
Mistake #4: Forgetting About the Future
Many buyers focus on the details of the transaction and forget about what happens after the deal is done. It can take several months to merge operations, adapt to new ways of working, and build meaningful relationships with your new employees.
Before buying a business, put together a post-merger team that can help manage the integration process. This is a core team of leaders from both companies (in the case of a merger) that can ease the transition and ensure stable operations throughout the change. Keep in mind, there may be a lot of fear and uncertainty among your new employees, so get clear on your strategic plan, then share it openly and honestly.
Stop your staff from worrying about the sale by learning what to tell employees—and what not to tell them.
Connect4Commerce offers entrepreneurs and small business owners across the country a convenient and comprehensive place to connect, exchange goods and services, and advance their businesses. Be sure to check out further articles in our Small Business News Blog for additional resources. Also, find professionals on our site that can help you with buying or selling a business. When you're ready to buy a business, make sure to check out our listings on Connect4Commerce—Canada's preferred marketplace for business.
Related Posts: