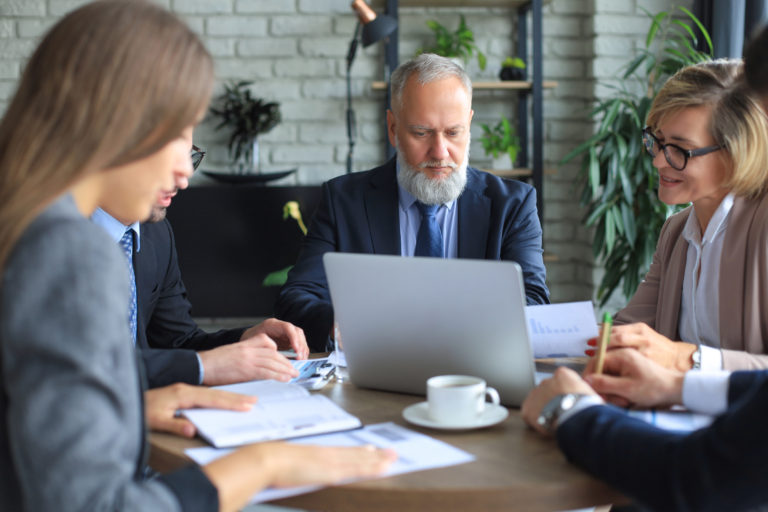 Stop Your Staff From Worrying When You Sell
by Jenny Spurr – Connect4Commerce Contributor
Telling employees you're selling your business is a delicate dance. Take one step too soon, and you risk upsetting valuable team members who may start to worry about job security and look for work somewhere else. Wait too long, and you risk losing their trust, exposing confidential information, or falling victim to the rumour mill.
We recommend, in most cases, that it is best to wait until the sale is finalized because there's less risk of the deal falling apart during due diligence. Once you've signed on the dotted line, there are a few ways you can lessen the blow for your staff, based on best practices for internal communications and change communications.
Telling Your Employees You're Selling Your Business
Tip #1: Tell Key Members of Your Team First.
Not all of your staff need to know about the sale of your business at the same time. Start with your most senior employees and make sure they feel important and involved. It's likely they'll be working closely with the new owner if they decide to stay, so facilitate introductions early.
This is particularly crucial for your finance team, since they'll be providing your buyer with relevant numbers, sales revenue, and tax returns.
Tip #2: Build Up Your Staff's Confidence.
Before you tell the rest of your team, they need to know the business can run successfully without you. Encourage them to take ownership of their roles by strengthening your employee training program and empowering them to make managerial decisions. Once your staff see the business can run without you, they'll be more welcoming towards a new owner. They'll also feel more secure in their jobs, since their work is now integral to the company.
When the time comes to announce the news of the sale, reiterate the important role your employees play in your day-to-day operations. Let them know they'll be treated well by the new owner, who you've carefully vetted, as part of the process of selling your business.
Tip #3: Be Specific.
It's likely your employees and suppliers will have plenty of questions about the new owner and their role within the company when selling your business. So, come to the conversation with a rollover strategy in place. If you're staying on for a set transition period, let them know.
Having all the details will help them understand the benefits of the change and start to see the upsides of it. The reverse of this is also true. Withholding information about the change can come across as cagey and cause distrust among your team. The key is to be open, honest, and transparent.
Tip #4: Communicate regularly.
It's easy for something as simple as selling your business to spend more time with your family to turn into rumours about the status of your company. Stop the rumour mill from churning by communicating with your employees and suppliers regularly. Offer them timely updates about the transition as it unfolds, rather than forcing them to dig for information. This is a key part of the playbook for good internal communications and change communications.
Tip #5: Invite conversation.
Finally, pave the way for two-way communication. Make yourself available for staff and suppliers to ask questions through email, one-on-one or team meetings, or lunchtime conversations. When employees can talk about their thoughts and concerns, they feel like they have a voice in change and a valued role in the company.
There is no perfect time to tell your employees that you are selling your business. But you should use the tips presented in this article when you do. Start by telling key managers or employees that will help you with the sale and then telling the rest of the team when the sale is finalized. Before you sell, build up your staff's confidence in themselves by empowering them to make decisions so they don't need to rely on you. When it is time to tell your employee's, that you are selling your business, make sure to be specific about the sale, communicate regularly, and invite two-way conversation.
Connect4Commerce offers entrepreneurs and small business owners across the country a convenient and comprehensive place to connect, exchange goods and services, and advance their businesses. Be sure to check out further articles in our Small Business News Blog for additional resources. Also, find professionals on our site that can help you with buying or selling a business. Listing your business for sale on Connect4Commerce is quick, convenient, and cost effective. So when you're ready to put your business up for sale, make sure to advertise your business on Connect4Commerce—Canada's preferred marketplace for business.
Related Posts: