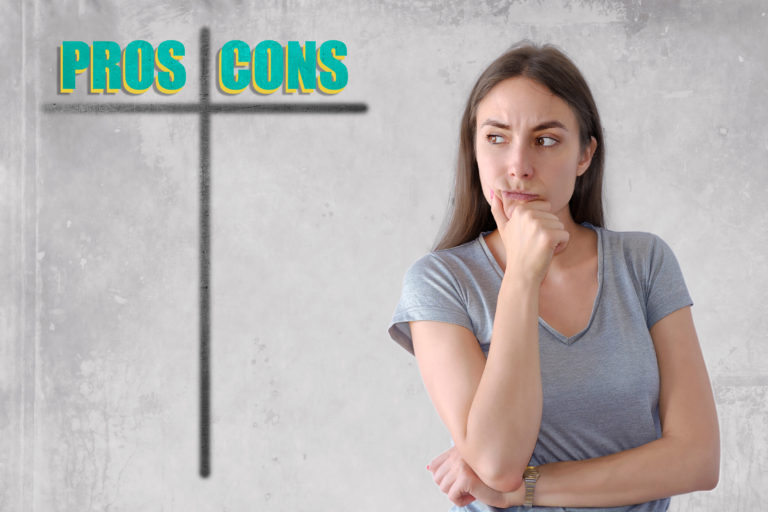 The Pros and Cons of Buying vs. Starting a Business
By Bruce Tannas
You're considering being your own boss and become a business owner. Maybe you've had a successful career in the corporate world or maybe you just don't fit into the corporate model and now want to steer your own ship. The question is – should you look to buy, or should you start a business?
There are pros and cons of buying vs starting a business. Buying a business comes with built in history and momentum that you can harness and build upon. Whereas when you start a business, you start with an idea and then create the business from scratch. Each way of getting into business has their appeal and their pitfalls. This article explores the pros and cons of starting a business vs buying one.
The Pros and Cons of Buying vs. Starting a Business
Pros and Cons of Buying a business
Buying an existing business can be a good way to get into business. The key is to complete your due diligence before buying to ensure that you are getting the best value for your money. In addition, you should be aware of the advantages (pros) and issues (cons) with buying an existing business.
Pros:

Existing customer base: As an existing business there will be an existing customer base. Many businesses have loyal customers that repeatedly buy from an existing business, and they represent a strong reason to buy an existing business.

Existing cash flow: An existing business with current sales will have a predictable cash flow from almost day one of your ownership of the business.

Existing reputation: Generally, a business for sale has built brand equity in the community. That good reputation (you should check the reputation as part of screening potential businesses to buy) will increase the chances of someone becoming and remaining a customer of the business.

Existing business system: A good business to buy will have a proven business system that ensures the business runs smoothly and is profitable.

Potential to be trained by current owner: Receiving training from the existing business owner can be an advantage as it will help you good start with the business and industry.

Potentially easier to finance: Because there is existing customers and cash flow it may be easier to finance an existing business than starting one. Learn more about how to finance buying a small business.
Cons:

Paying full market value for the business: Most purchases of existing businesses will have the current value of the cash flow fully priced in (depending on the valuation method, either as sales or profit). As a result, you should feel that there is room to grow sales and profits after you take over.

Potentially dated or depreciated equipment and/or inventory: When you buy a business, you need to be cautious that you aren't buying obsolete equipment. Also, if the business has inventory, you need to ensure that you're not buying "dead" inventory (inventory that hasn't sold for awhile).

Possible staff issues: Are key staff planning to stay on after the change? Are they a good fit for your management style/structure? These are important issues when buying a business to consider.

May be difficult to transition to new ownership: Some businesses and some types of businesses are easier to transition than others. This a consideration when buying a business and so it will be important to make a transition plan.

Poor fit: You need to ensure the one you buy will be a good fit as some businesses may not be a good fit for you.
Pros and Cons of Starting a Business
Pros:

Chance to create something new or different: Starting a business is the only way to go if you have a truly unique idea or plan to disrupt an industry.

Potentially lower upfront cost vs. buying: Depending on the industry there may be lower initial costs to start a business vs buy one.

Create your own reputation: A new business is a blank slate on which you can create your own unique brand.

Create your own business system: A new business doesn't have processes or systems they need to be created. For some entrepreneurs that is a major reason why they want to be in their own business.
Cons:

Lack of cash flow: Many new businesses have low or negative cash flow in the first few months or years.

Difficulty in getting customers to try your business: Getting customers to try your business at first can be a challenge.

New businesses have higher failure rates: The failure rates are much higher for new businesses and can range from 50-80% in the first few years depending on the industry.

Difficulty finding financing: Because of high failure rates and lack of predictable cash flow many banks are more reluctant to lend to new businesses.
As you can see there are several pros and cons for both for buying a business vs starting a business. For many people the answer to whether they should you buy or start a business is to buy a business. That is because of the strong upside and lower downside of buying. For those entrepreneurs whom have a unique idea or plan to disrupt an industry or feel they can create a strong business system on their own then starting a new business may make sense.
References:
The Staff of Entrepreneur Media, Inc. "Should You Start a Business from Scratch or Buy an Existing Business?" Entrepreneur, Entrepreneur, 26 Dec. 2014, https://www.entrepreneur.com/article/240606
"Pros and Cons of Buying a Business." BDC.ca, 26 Aug. 2021, https://www.bdc.ca/en/articles-tools/start-buy-business/buy-business/pros-cons-buying-business
 Fallon, Nicole. "Buying a Business vs. Starting a New Business." Https://Www.uschamber.com/Co, 16 Jan. 2020, https://www.uschamber.com/co/start/strategy/buying-business-vs-starting-new-business
---
Connect4Commerce offers entrepreneurs and small business owners across the country a convenient and comprehensive place to connect, exchange goods and services, and advance their businesses. Be sure to check out further articles in our Small Business News Blog for additional resources. Also, find professionals on our site that can help you with buying or selling a business. When you're ready to buy a business, make sure to check out our businesses for sale listings on Connect4Commerce—Canada's preferred marketplace for business.
Related Posts: