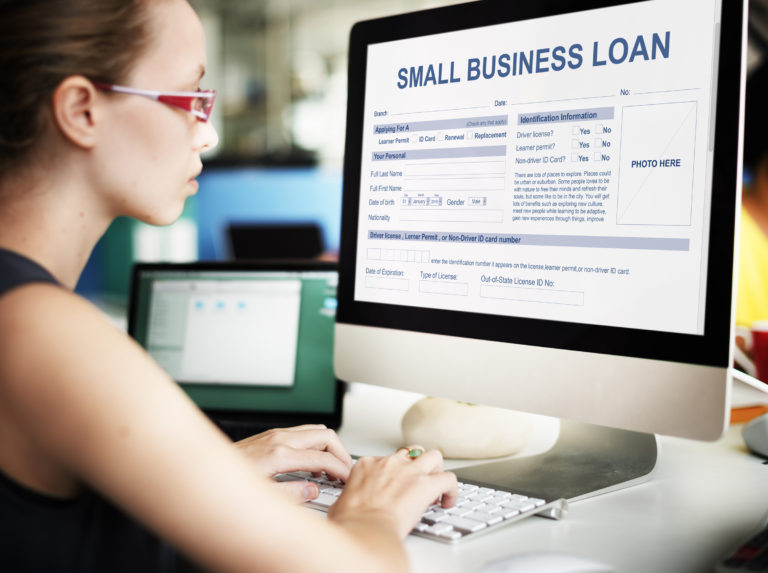 Your Guide to Financing a Business Purchase in Canada
You likely don't have all the money you need in order to buy a company. It is not unusual to need external financing as very few businesses are sold as a cash sale where the buyer has cash in hand to purchase a business. Most often, some form of financing is needed to complete the sale. So, you may be wondering where you can find some funding to buy an existing small business. Financing the purchase of a business must start with you and then you can look at other financing options. This article will guide you through how to finance buying a small business in Canada.
Start with Money from Founders, Friends, and Family
The typical sale of business will include financing from multiple parties including the buyer(s). So, financing a business purchase starts with you and any partners that are buying the business. Almost no business purchases are funded with no money down by the buyer. Banks, developmental lenders, and the Vendor will be looking for a strong investment from the buyer(s) before they will even consider providing any sort of financing. They won't likely finance one hundred percent of anything with the typical percentage of financing ranging from forty to eighty percent depending on what is being financed and the industry the business is in.
To start with, a strong investment from the buyer(s) is a must. With that in mind, you should determine how much you have available to invest. Consider how much money you have in savings, TFSA, and RRSP's (though withdrawing from an RRSP may trigger tax obligations) to invest. If you and your business partners have the requisite amount needed (at least 20-30% of the planned purchase cost plus some for operational cash flow) then you can start to consider some of the other types of financing.
If you still need additional funds to top up the equity in the business, you should consider getting investments from friends and family. This type of money is often called "love money" because it comes from people who love you and want to see you be successful. It also can be a good investment for them if you purchase a business with a solid business model and good cash flow. You can have them invest in preferred shares in your company and pay them a regular dividend. Dividends are taxed at a much lower rate than regular income or interest income so there can be significant payback on their investment if you can provide a good dividend.
Lending from Banks and Developmental Lenders
After founder investment and investment from friends and family, a business acquisition loan will likely be needed to buy the business. There are a number of lenders that specialize in providing small business purchase loans such as the major Chartered banks, some Credit Unions, as well as developmental lenders such as Community Futures, Business Development Bank – BDC, Futurpreneur, etc..
Most major banks will use the Canadian Small Business Financing Program (CSBFP) to finance the lion share of the purchase of the business. This program is a guarantee program, like the Canada Mortgage and Housing guarantee, that the Government of Canada offers the banks in order encourage them to finance small businesses. Loans, made through the program, can finance the purchase or improvement of land or buildings used for commercial purposes, the purchase or improvement of new or used equipment, and the purchase of new or existing leasehold improvements (e.g., renovations to a leased property by a tenant). While this government program, which is accessed through the mainstream banks, can finance a significant portion of the purchase it does not cover everything. It will not cover financing items such as goodwill, working capital, inventories, franchise fees, or assets that a holding company acquires. Those items must be covered by other means such as your investment, developmental lenders, alternative lenders, and vendor financing.
Developmental lenders can often be a compliment to mainstream banks. They can often finance things that the mainstream banks are unwilling to finance. In addition, they may be able to offer more flexible repayment terms as well. Most developmental lenders will offer some advice and coaching as part of their services as well. As a result, you should consider financing some of your business purchase through a developmental lender.
When you buy a business, you will also need to consider how you will finance the working capital and inventory. Financing some of the working capital and inventory is possible through the banks and developmental lenders. Depending on the strength of the client and the business cash flow, the banks and/or developmental lenders will provide finance a portion of the inventory to be purchased. In addition, you may be able to finance some working capital using a line of credit or up-front term loan either through a traditional bank or developmental lender. Having said that, there will likely be an expectation that a higher percentage of working capital will come from your equity investment.
Vendor Financing
Vendor financing can be helpful to bridge the gap between the purchase price of the business and the value of your investment as well as what lenders willing to lend you. Particularly, the goodwill of the business (the value of the company's brand and market position) is much more difficult to finance. This is because there is no tangible asset associated and it is often hard to determine the true value of goodwill, so most banks and developmental lenders are more reluctant to lend for goodwill. So, this is where vendor financing often comes in to complete the financing of a sale.
There can be an additional advantage to having a vendor loan in that it keeps the previous owner involved ensuring the continued success of the business.
Putting it All Together into a Financing Package
The typical sale of business will include financing from multiple parties including the buyer, bank loans, developmental bank loans and some seller financing. Together they form a package that will help you finance the purchase, inventory, and working capital.
In the following chart you can see an example of a financing package to finance a business (in an asset sale). In this example the business is sold for $90,000 with $50,000 of equipment and fixtures, $25,000 of inventory, and $15,000 goodwill, and needs $10,000 of working capital. The financing package might look like this chart:
| | | | |
| --- | --- | --- | --- |
| To be financed | Buyer | Lender | Seller Financed |
| Equipment, leasehold improvements & Fixtures | $10,000 (20%) | $40,000 (80% through CSBFP) | $0 |
| Inventory | $7,500 (30%) | $17,500 (70% through a bank or developmental lender) | $0 |
| Goodwill | $3,000 (20%) | $0 | $12,000 (80%) |
| Initial Working Capital | $3,000 (30%) | $7,000 (70% through a bank or developmental lender) | $0 |
| Total Financed: | $23,500 (23.5%) | $64,500 (64.5%) | $12,000 (12%) |
As illustrated the example, banks and developmental lenders do not finance one hundred percent of anything. As previously stated, the typical percentage ranges from forty to eighty percent depending on what is being financed and the industry the business is in. Hard assets such as equipment and fixtures are usually financed at a higher percentage than inventory or working capital. Goodwill, if it is financed at all, will be financed at a much lower percentage. The gap between what is financed and what is not financed by lenders must be made up by the purchaser and potentially the seller in the form of a vendor loan (sometimes called vendor take back financing).
As you consider buying a business you need to plan how you might finance the purchase. Start by evaluating how much you can invest in the business along with the investment of any partners. Consider any friends or family that may be able to invest in the business to be purchased. Next do some research into the likely purchase price, inventory levels, and working capital that might be needed. That will identify the gap between the amount that is to be invested and the overall amount needed. From there you can formulate your plan to finance buying a small business.
Related Posts: