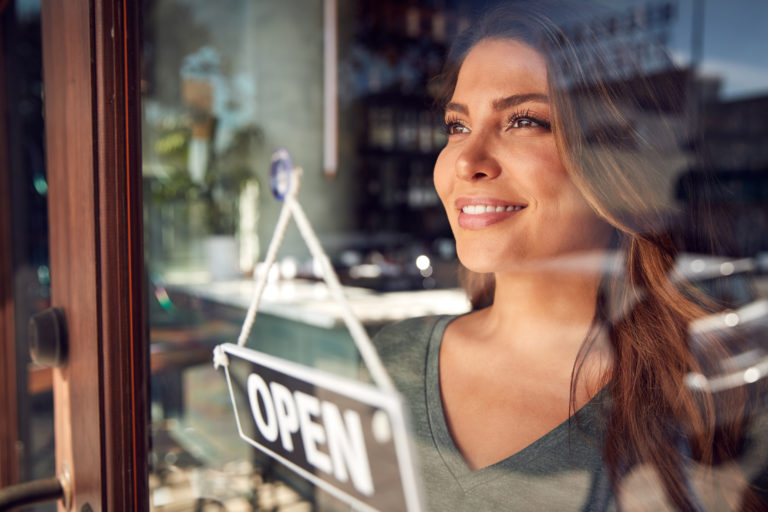 Using Seller Financing to help Purchase a Small Business
Like many buyers, you likely do not have all the money needed to buy a business so you will need a small business purchase loan to complete the financing. While there are several ways to finance the purchase of a business, using a vendor take back mortgage (also known as vendor financing or seller financing) to buy a business can have advantages for you as the buyer. In this article, we discuss how to buy a business with a vendor take back mortgage (sometimes abbreviated as VTB mortgage).
While some vendors may be willing to become the primary financers on purchasing their business, that is not the usual way most businesses are sold. According to BDC, "vendor financing typically amounts to 10 to 15 % of the transaction amount". The majority of the sale is usually financed by the buyer(s) investment and through small business loans.
A vendor take back mortgage usually comes in on items in the sale that the banks and other lenders are less willing to finance. Particularly, intellectual property (IP) and goodwill of the business (the value of the company's brand and market position) is much more difficult to finance. This is because there is no tangible asset associated and it is often hard to determine the true value of IP and goodwill, so most banks and developmental lenders are more reluctant to lend for these items. This is where vendor financing often comes in to complete the financing of a sale.
Pros and Cons of a Vendor Take Back Mortgage:
Pro's:
A vendor take back mortgage can lower the amount of up front investment needed to make the purchase.
Allows the buyer to use the cash flow of the business to pay the loan back.
Vendor is likely to a be more patient lender.
Keeps the vendor involved in the success of the business. This can help with smoothing customer and supplier relationships.
It could help to cement a mentor/mentee relationship between the vendor and the buyer.
Gives the buyer some recourse if surprise expenses or liabilities arise (e.g. in a share sale there could be contingent liabilities for taxes and legal issues).
Lower interest costs can sometimes be negotiated with the vendor.
Less collateral needed to secure the VTB loan.
Con's:
Additional negotiations are needed for business purchase loan including the interest rate, amortization schedule, collateral, etc.
It makes the business purchase more complex with higher legal fees on the buyers' part for creating the VTB mortgage documents (the seller may also ask that you pay for their legal fees).
Having the owner involved in the business may not be a desired especially if changes to the business are contemplated.
Tips on Negotiating a Seller Financed Business Acquisition Loan:
Think about What Your Needs Are for this Financing.
Do you have any other sources of financing?

What are the other sources financing?

What won't they finance and how much is the gap between your investment and the other lenders financing?

How much will you need in a vendor take back mortgage?
How long will you need to pay it back? Keep in mind that other small business lenders may want to be paid back before you can pay back the VTB financing.
What collateral can you offer? Be aware that other lenders will likely want to take the first charge against any collateral.
How much do you want the vendor involved in the business in the future?
Include Your Proposed VTB Financing in the Offer.
The vendor likely needs to see the whole deal before they are willing accepting it. If you need a vendor take back mortgage, as part of your financing, you should include it in the offer. Also, include how long the financing would be for (the amortization) and the proposed interest rate (consider offering similar to slightly lower interest rate to a commercial loan).
You should also include how much you will be investing (including partners/family) as well as your anticipated small business purchase loans from other sources. The key is to be transparent so they can see that you have a well thought out serious offer for their consideration.
As you think about financing a purchase of a business, you should consider a vendor take back mortgage. There are some definite advantages in a VTB mortgage as well as a few drawbacks. Acquiring a small business usually involves financing from multiple sources including your investment, small business purchase loans from lenders, and potentially a VTB mortgage. So you should think about how this type of financing could fit into your package of financing for purchasing a business. Finally, if you want to have a vendor take back mortgage, be sure to include the amount and details of the VTB mortgage needed in the offer to purchase.
View the businesses and franchises currently for sale on Connect4Commerce.
---
Connect4Commerce offers entrepreneurs and small business owners across the country a convenient and comprehensive place to connect, exchange goods and services, and advance their businesses. Be sure to check out further articles in our Small Business News Blog for additional resources. Also, find professionals on our site that can help you with buying or selling a business. When your ready to buy, be sure to check out the listings of businesses for sale on Connect4Commerce—Canada's preferred marketplace for business.
Related Posts: