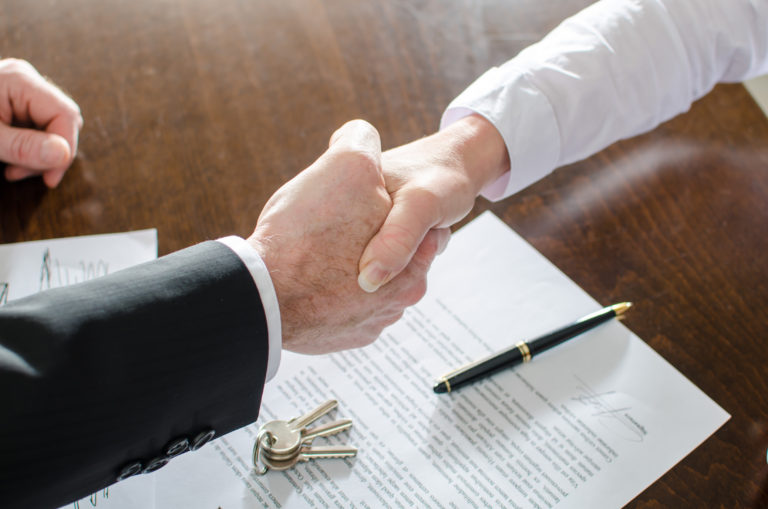 How to Sell Your Company: Eight Key Steps
by Jenny Spurr – Connect4Commerce Contributor
You've worked hard to build a business and a brand that you can be proud of, and now it's time to reap the benefits. But is your business ready to sell? Selling a business in Canada requires careful planning and a clear understanding of its market value. Smart sellers come to the table knowing their business' competitive position, asking price, and perfect buyers—before they sit down to negotiate.
In this ultimate guide, we'll cover everything you need to know about how to sell your business, well before the time comes.
What You Need to Know About Selling a Business in Canada
1. What to Ask Yourself Before Selling Your Business
To find out if your business is ready to sell, you need to think like a buyer. These days, buyers are looking for turn-key investments with proven business systems that they can learn and replicate. That's why franchises are so popular: they come with a well-defined business system, marketing support, and staff training programs. In fact, one new franchise opens in Canada every two hours. So, what can you do to make your business equally as attractive for buyers?
Here are a few tips to make your business more saleable:
Systemize your operations by strengthening operating policies and procedures
Strengthen your employee training program and empower your staff to make decisions
Show your business is profitable by eliminating unnecessary expenses
Know the standard methods of valuating businesses within your industry
Start looking for someone to buy your business within your network of contacts
Target potential buyers outside of your network with strong advertising
Find out if your business is ready to sell by asking yourself these five questions
2. How to Plan a Successful Exit From Your Business
All too often, an unexpected event can force business owners to sell. Be ready with a solid exit strategy so you can make the most of your years of blood, sweat, and tears if—and when—the time to sell your business comes.
Preparing to sell your company in advance is critical to increasing your business's value and maximizing your sale price. It gives you time to organize your financial records and tax returns, build a strong customer base, and improve employee retention. But don't take our word for it.
In this episode of Canadian Small Business Tips, entrepreneur Sid Van der Meer shares the experience of putting his business for sale before his retirement.
Learn how to plan a successful exit from your business—sooner rather than later
3. How to Structure a Purchase or Sale of a Business in Canada
There are three main ways that small business sales in Canada are structured: the sale of shares, the sale of assets, and hybrid sale structures. Each one comes with pros and cons for both buyers and sellers. But navigating them isn't always an entrepreneur's expertise.
We've put together a simple explanation of each sale structure, along with questions you can ask your professional legal and accounting advisors to make the most of your investment.
See how to structure a purchase or sale of a business in Canada
4. What to Tell Your Employees About Your Business Sale
It's tempting to tell staff about selling your business, but if you spill the news too soon, you risk losing valuable team members who might actually be your business's greatest asset. It's best to wait until the deal is done.
Once you've signed on the dotted line, there are a few ways you can lessen the blow for your team, based on best practices for change communications, including:
Telling key members of your team first
Building up your team's confidence so they can run the business without you
Being specific about what's happening and when
Communicating regularly with staff and suppliers as the situation changes
Inviting two-way conversation and answering questions from your employees
Here's how to keep your staff in the know.
5. How to Create a Compelling Business Listing
Creating a compelling ad to sell your business doesn't have to be hard. Start by taking stock of everything your business can offer a potential buyer, then summarize your list using language that appeals to their desires. You should also weave in keywords to help with SEO when selling your business.
We've put together some tips to make sure the ad you write to sell your business is simple, yet effective and meaningful:
Start with a stunning lead to catch their eye
Include relevant numbers and statistics that show growth
Focus on the benefits as well as the features
Don't exaggerate with bold claims or big statements
Use your listing to prequalify buyers
Learn how to attract buyers with compelling advertising copy.
6. How to Vet a Potential Buyer for Your Business
Selling a business in Canada is not like selling a car or a house—you can't simply walk away once you've signed on the dotted line. You want your business to thrive under the new ownership and the current employees to be taken care of. That's why you need to ensure the potential buyer has what it takes to become the new business owner.
Here are three questions you can ask to find out if the buyer is a suitable successor:
Do they have the financial means of buying this business?
What is their experience and background?
Why are they interested in buying your business?
Learn how to prequalify potential buyers and find your successor.
7. Should You Provide Financing to a Buyer of Your Business?
It's rare for buyers to show up with cash-in-hand to purchase a business, since it can require significant financial investment. Typically, business sales require some form of financing, often from multiple parties. They can include the buyer, bank loans, developmental bank loans—and even you, the seller. Of course, there are benefits and drawbacks to vendor financing.
Here are some of the pros of vendor financing:
Lowers the amount of upfront investment needed by the buyer.
Allows the seller to get a higher price for the business.
Gives the seller regular income over the life of the financing agreement.
Adds revenue on the sale of your business from the loan interest.
Conversely, here are some of the cons of vendor financing:
Increases cost of your legal fees.
Adds risk of not getting repaid some or all of the vendor loan.
Explore the pros and cons of providing buyer financing in more detail.
8. Advertise your business for sale on Connect4Commerce
Now that you know how to prepare your business to sell, it's time to put it on the market.
As Canada's preferred marketplace for business, Connect4Commerce offers entrepreneurs and small business owners across the country a convenient and comprehensive place to connect, exchange goods and services, and advance their businesses. Listing your business for sale on Connect4Commerce is quick, convenient, and cost effective. So when you're ready to sell your business, make sure to advertise it on Connect4Commerce.