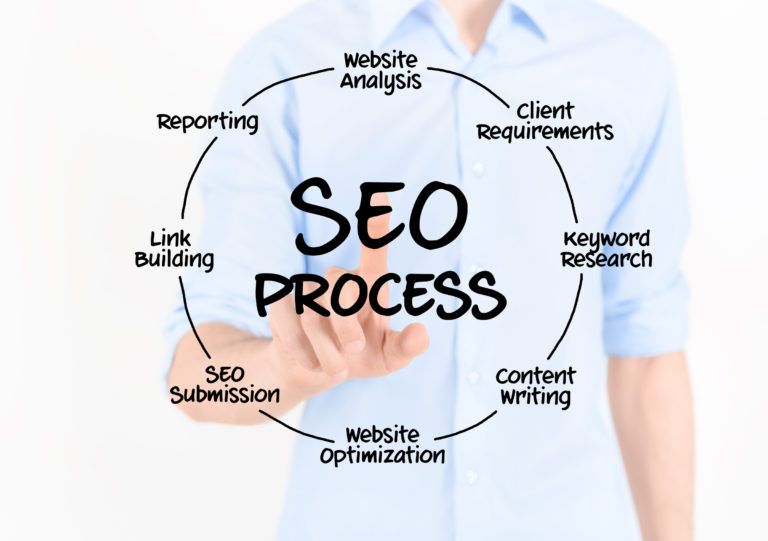 The SEO Process Demystified for Small Business Owners
For many in small business, SEO or Search Engine Optimization may seem like voodoo. You might even hope that if you hire the right practitioner, of the SEO dark arts, the Google gods will smile upon you by putting your website high up on the search rankings. Of course, it doesn't really work that way. And small business SEO doesn't have to be as complicated as you might think at first blush.
For some busy entrepreneurs it may make sense to get some help and outsource some or all your business SEO work. For others on a budget, it may make sense to do some of it in house. This article should provide some initial help for small business owners that are starting to learn more about SEO for their business.
7 Key SEO Techniques for Small Business Owners
For the most part, if you get these 7 key SEO techniques right you will be on your way to your website being higher in the search rankings. Fortunately, most of these small business SEO techniques make common sense and there is a lot of best practice information about them on the internet.
1) Client Requirements
It is important when you design your website to keep the user in mind. That means you should consider why the user might come to your site and what information they might want or need. Ultimately the user experience on your site comes down to these three elements: does the website look professional (clean, clear, and has appropriate branding for the type of product or service)? does the navigation on the site make sense (can the user easily find what they are looking for)? and does the content support the buyer's journey?
For a business website to be effective, you need to understand the buyer's journey for your customers and design that you're your website. The buyers journey begins when they decide to find more information about a problem they are having or something they want which prompts them to look up the information or for a business that can help them. For many buyers, the site's user information and branding create interest while testimonials and product guides create consideration and finally payment information, delivery, success stories and contact information help the conversion to buying. Displaying these elements logically will help with the effectiveness of your website as a sales and marketing tool.
For a small business, having a well-designed site that is professional looking, easy to navigate, and supports the buyer's journey is also important for SEO. That is because if the buyer finds the site has these elements, they are less likely to leave (known as a bounce back) and search engines look at bounce rates when evaluating ranking for a site.
2) Keyword Research
Keywords are the words and phrases that we use when we search for something on the internet. Google and other search engines use these keywords to find relevant pages to show you. They do this in several ways including looking for pages with the exact phrase(s) the searcher used when deciding how to rank the pages in the search.
It is important that, in the content of your site, you have the appropriate keywords and phrases that are most relevant for your business and your customer. For example, if you were considering a holiday in Banff, you might search "Banff" or "what is there to do in Banff" or "hotel in Banff", or "Banff hot springs" or "Banff nightlife". As a small business you'd likely not appear on the "Banff" only keyword as there is a lot of competition, but you might have a chance at ranking well on a search with a longer phrase. According to an article on quality SEO on a small-budget, "you should use careful consideration when choosing your keywords and phrases to target your ideal audience." That includes thinking about what your potential client will be searching for including related items.
One way you can find out more about which keywords make sense is to use a keyword tool (Google also has a keyword tool if you want to sign up for the AdSense service) which will show you the popularity of a keyword or phrase and the difficulty. More popular searches may not bring you more business if the difficulty is high because there is a lot of competition, and therefore your webpage may not rank in the top results. So, choosing good keywords for your business is a balance between the relevance of the keyword, its popularity, and the difficulty of getting a good ranking with that keyword.
3) Content
What website content you have on your site is super important for your small business SEO strategy. To many small business owners just put their products and contact details on their website. You need to do that, but you also need to ensure that you have good quality relevant content on your site. Good content supports both your business aims (e.g., supports the buyer's journey) and your SEO needs (e.g., includes relevant keywords and attracts potential customers via search engines).
Relevant content helps the buyer learn about who you are as a business, what you do, and helps the buyer understand about the product or services you offer. Yoast, which offers SEO tools, suggests that you "Write about your business, your business goals, how great your products are and things like that. You could also discuss market developments or events that relate to your business." These are the things that a potential customer, supplier, or referral source might be interested in reading about and they also help your SEO.
4) Website Optimization
There are some technical issues that need to be optimized otherwise they may hold you back from being ranked well for your site and pages. Things such as your site speed, broken links (links that don't work anymore), pages that are blocked from being indexed, duplicate content, etc. can cost you ranking. It is well worth conducting an audit using a free site audit tool. For some of the items that the tool identifies, you may need help from your web developer to fix but there will also items that you can DIY.
5) SEO Submission – Go Local
A simple thing, to help your local ranking, is to claim your local listing from the search engines and supply the relevant contact details as well as manage your local listings. Here is a good article on setting up your local business on Google. You should also claim other local listings such as Yellow Pages, Yelp, Bing places, etc. as these can be helpful for SEO and allow you to manage your reputation (by answering ratings and reviews).
6) Link Building
Search engines use links to find your site and to map it. So, it is important that you have a good internal linking to your pages. For example, you might have noticed that all the articles in Connect4Commerce's small business news blog include links to other relevant articles and to our business listings. This is no accident as we are trying to promote our audience to explore the site and the search engines to find our content.
Similarly, external links to your site help people to discover your site and help determine how search engines rank your site. In the past, the number of links were most important thing to search engines. But that has evolved to emphasis the quality of links over just quantity. According to Backlinko, the key to links helping your search rank is to get a link from quality sites with high authority (e.g. a newspaper, chamber of commerce, government, etc.), that are relevant to what you do, preferably in an editorial page vs. a directory page.
7) Reporting and Analysis
As with any marketing, it is important to get feedback on how you are doing from time to time. Google has a free tool called Google Analytics which can help you track your progress with your SEO efforts. You should plan to review your progress and analyze what is working and what is not. Typically this should be done monthly at first and then on a quarterly basis to ensure that you make adjustments as the are needed.
Whether you plan to seek help with your small business SEO or do some or all of it in house, you need to understand the basics of good SEO. This article has reviewed 7 Key SEO techniques for small business owners and hopefully it has provided some help for you with your SEO for your small business. The next step is to work on improving your site and learning more about this important topic.
---
Connect4Commerce offers entrepreneurs and small business owners across the country a convenient and comprehensive place to connect, exchange goods and services, and advance their businesses. Be sure to check out further articles in our Small Business News blog for additional resources. Also, find business services and professionals on our site that can help you grow your business.
Related Posts: