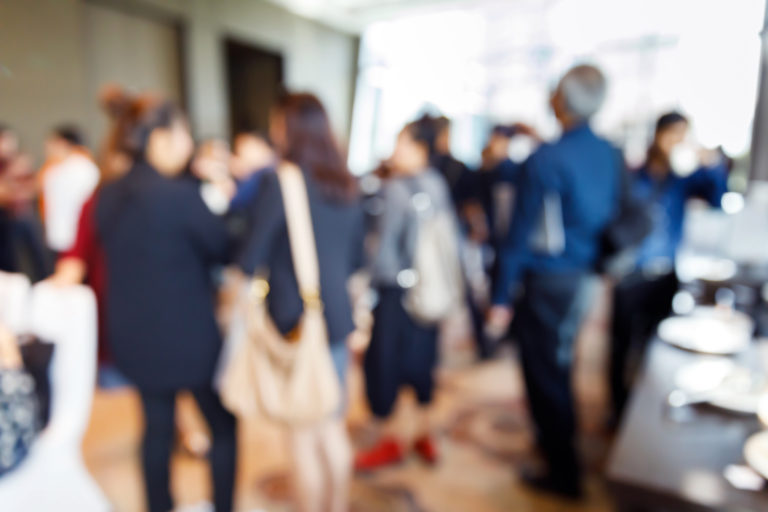 How to Effectively Build Your Business Social Network
For a long time, when I'd think of business networking, I would think of that guy who walks around an event handing out his business card giving his spiel. I thought that was the way you did networking with each of you exchanging cards and giving their respective spiels. If they had something you needed, you'd keep the card otherwise it would go to file 13. But over the years I've learned the most effective business networking doesn't work like that.
Instead, I've learned that that it is useful to think of business networking as an activity that builds your business social network. In other words, making business friends. Its a different mentality than the "eat what you kill attitude" that some people have when they are networking.
When you view networking as a means of building your business social network the pressure to reap immediate rewards goes away. That's because building a business social network is not a one and done activity, but a process of learning about the people in your business network and building relationships with them.
The Power of a Business Social Network
Unlike a network of pure friends that you socialize with, a business social network are friends that you make for a business purpose (though some may also become your social friends as well). These friends become people that you can help with referrals, advice, or just listening to them about their business and their challenges. In turn, they can reciprocate with help for you in your business.
Because you're building a relationship, these business friendships become deeper than the transactional relationships that traditional networking brings. When you genuinely want to help your business friends succeed, then they too will care more about your success. Therefore, building a business social network is more powerful than traditional networking.
Building a Business Social Network
Building a business social network is something you should work on throughout your career. Having said that, its never to late to start. You need to regularly get out and meet businesspeople at learning opportunities, professional events, and other networking opportunities such as online forums and events (see below for some suggestions) in order to grow your network. By putting yourself out there on a regular basis, you increase the chances of growing your network.
If you're an introvert or are a hesitant networker this Forbes article has some good advice for you.  For the rest of us, here are a few tips to help you get started:
Identify Conversational Icebreakers
An article in Zen Business suggests that if you want to overcome initial awkwardness and make a good first impression, consider opening with a compliment or ask a question. That gives contacts the chance to talk about themselves.
Establish Common Ground
According to an article by National Business Capital, in order to turn somebody you've met into a true connection, you must find a common ground. This common ground is essential in helping you to establish a long-term rapport with them. It can both strengthen your relationship and help the connection to remember you among a sea of faces.
Don't Be Afraid to Give
Often before you can request anything from your network, it's important to play your cards right by demonstrating that you're also willing to give. Being there for them can be providing a referral, introducing them to someone else at the event, or providing some valuable information.
Find a Reason to Follow-Up
Making connections is only half the battle; you should also take steps to keep the relationship going. You can follow-up a new introduction with an invitation to coffee or a zoom meeting. Other ways include sending a LinkedIn request and sending a friendly note or celebrating their business milestones through the platform.
Don't Be Afraid to Ask for What You Want
If you have begun to create a relationship, then it is fair to ask for assistance.
Canadian business network opportunities
Here are a few suggestions for where to network:
Chamber of Commerce meetings and events in your area.
Industry association events
Local clubs such as Rotary, Lions, etc.
Trade Shows
Charity Fundraisers
Online business events and networks (e.g. LinkedIn)
Business events posted on Connect4Commerce's Learning and Events pages
Building a business social network can be a rewarding experience both personally and professionally. Its certainly is much better from the "glad handing method" and leads to better long term business relationships that benefit both you and your network contacts.
---
Connect4Commerce offers entrepreneurs and small business owners across the country a convenient and comprehensive place to connect, exchange goods and services, and advance their businesses. Be sure to check out further articles in our Small Business News blog for additional resources. Also, find learning & event opportunities for you employees on our site that can help you with providing ongoing training for your employees.
Related Posts: