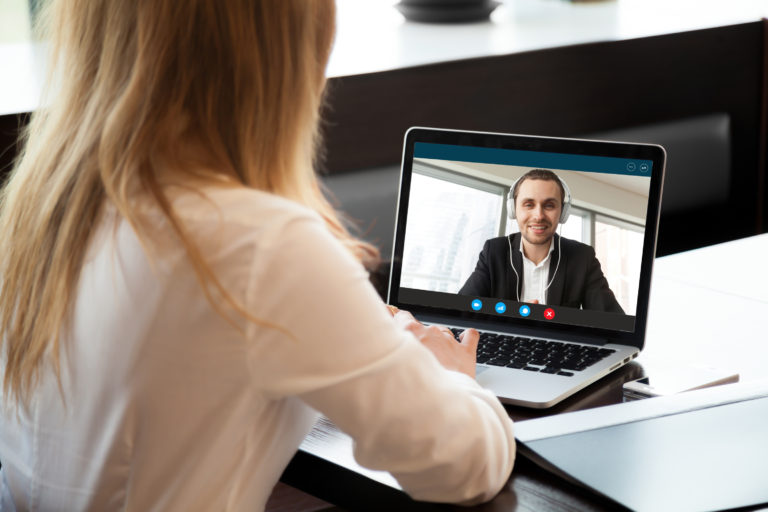 How to Build Connections with Your Ideal Clients
By: Yvonne E.L. Silver  – Connect4Commerce Guest Columnist
Have you ever gone to a networking event, where someone included their name and their buying style on their jacket label? Have you ever wished that you could find out what makes someone tick quickly, without ten meetings before realizing they had a particular value which was a potential clash with your values, and hence a deal-breaker? This article discusses how to harness the power of relationships in business by building connections with our clients and suppliers based on understanding their values.
Business is about relationships, with communications being the essential ingredient. Just like baking a cake and missing one key item, a relationship without strong communications and understanding will fall flat. According to an article in Forbes, "Communication isn't a fluffy business strategy. It's a process that requires practice to master. Best of all, once you hone your communication skills, you'll likely see several big benefits to your brand."
COVID-19 is making communications more challenging when communicating with our customers and suppliers. Business owners need every tool possible to help retain existing customers and clients, as well as attract and delight new ones. To thrive in business today, more than ever, requires powerful communications approaches that allow you to connect, to collaborate and to build community – quickly.
How Values Drive our Communications and Buying Decisions.
Our values are the cornerstone of how we live, how we show up in life and business, and how we make choices and decisions, including buying decisions. Where one person may value freedom, another may value structure. Where one person places emphasis on logic and is intolerant of fools who rush in without data, another person may place family values and business harmony first – thus different personality styles require different communications approaches. As we gather for events, the bigger the group, the more diverse the personalities and opportunities, as well as the robust connection opportunities.
If only people would tell us what their preferred communications style is – we can tailor our approach to serve them, being respectful and giving them information in a manner that lands with them. Whether you are a leader in an organization and needing to gain "buy-in" for a new idea and budget approval, or an entrepreneur pitching for funding, or a solopreneur wanting to attract and serve more of your ideal clients – appreciating their preferred communications style matters.
Using Personality Styles to Communicate Better with Clients and Contacts.
Last year I learned about an easy way to have more connected conversations, and my business is flourishing even more. I discovered how to "read" people very accurately in virtual ZOOM meetings, without even meeting in person, leading to many more sales and even international deals. I now ask everyone who I schedule a meeting with to take 90-seconds to complete a brief personality style assessment before we meet. The majority of the people that I connect with agree to do this, as most people like to know more about themselves too. I then ask them to share the result with me. The assessment sorts people into 4 primary communication and value styles (Learn more and discover your personality style here). I use these styles to help me understand and respect the person's values and communicate more effectively with them, from our first interaction.
My clients will discover their preferred communications style and show their values in one of 4 primary ways. Understanding that has helped me serve them better, know how they like information and ideas shared and become a more effective communicator. Historically, Hippocrates incorporated theory of the Four Temperaments into his medical practice thousands of years ago (400BC). Since then, many personality-based theories have arisen to understand human behaviour and communication better. Newer theories, based on personality science, are better able to predict human behaviour. Now with simple to use artificial intelligence (AI) tools, you too can benefit from personality science as I have. By leveraging the AI tools in your social media and communications (whether in email, reading a LinkedIn profile, writing website or marketing copy or in a meeting) you can simplify creating a collaborative connection which can help you build lasting relationships in your business. Lasting relationships generate more referrals – the most cost-effective marketing of all!
Values and Communication Styles in Practice.
We interact with different types of people all the time. You only have one chance to make a good first impression – right? How you first communicate with people will determine how they think of you. Different personality types communicate both in their language and in their behaviour patterns, quite distinctly and quite differently.
Imagine you are a Type A person (I will refer to you as ACTION type) and your spouse or partner is a Type B (let's call them a BLUEPRINT personality style). Then imagine you are both are going to attend an event. The ACTION person wants to stay until the event ends, be up at the front strutting their success for the year and receiving accolades and reward recognition with big prizes. While the BLUEPRINT person wants to leave at a set time, cringes at being publicly recognized and is much more structured in their approach to celebrating. If you don't understand each others values and don't know how to communicate with each other, there would be potential for conflict.
In this example exercise think about how you might communicate differently to each these personality types:
Imagine attending a seasonal party, hosted by a type A personality – a strong outgoing leader who appears to have been drinking Red Bull for breakfast? They talk fast, they grab the attention, are dressed in designer labels with a totally in-style and put together look, driving a sporty or high-end car, and excited about life and opportunities. How would you communicate with them?
Now contrast this to the person who is quieter in their first impression, takes their time to interject in the conversation (they want to have their facts correct, and be polite and respectful to take their turn), who is likely dressed more conservatively, and has a plan for what time they arrived (20-30 minutes earlier than the time on the invitation) and knows what time they are leaving (and has a plan to get home safely which is already organized). How would you communicate differently with this person?
As in these examples, learning more about different personality types and thinking about how to communicate more effectively with them, will help you master this technique and help you benefit from it. (Learn more using the link shown above to receive your own customized complimentary report.)
With COVID-19 and a more competitive landscape, business owners need more tools like these in the toolbox to compete and make initial conversations more engaging and productive. Personally, I am focusing on identifying my ideal client and their personality, and then writing all my marketing, my programs and communications messages, and website content to be oriented to the values and personality traits of that ideal client.
Now that we are in a new year, maybe it's time to consider what you will strategically do differently in 2022 to shore up the foundation of your business. A fresh year deserves a fresh approach to success!
About the Author:
Yvonne E.L. Silver is the Founder & CEO of Women & Wisdom Media (& Flourish!). She is a Certified Executive Coach & Certified BANK IOS 6-Intelligences coach. Yvonne also is a sought-after speaker as well as a bestselling author. Questions can be directed to the writer at YvonneSilver.com or you can connect with her on LinkedIn.
---
Connect4Commerce offers entrepreneurs and small business owners across the country a convenient and comprehensive place to connect, exchange goods and services, and advance their businesses. Be sure to check out further articles in our Small Business News blog for additional resources. Also, find learning & event opportunities for you employees on our site that can help you with providing ongoing training for your employees.
Related Articles: