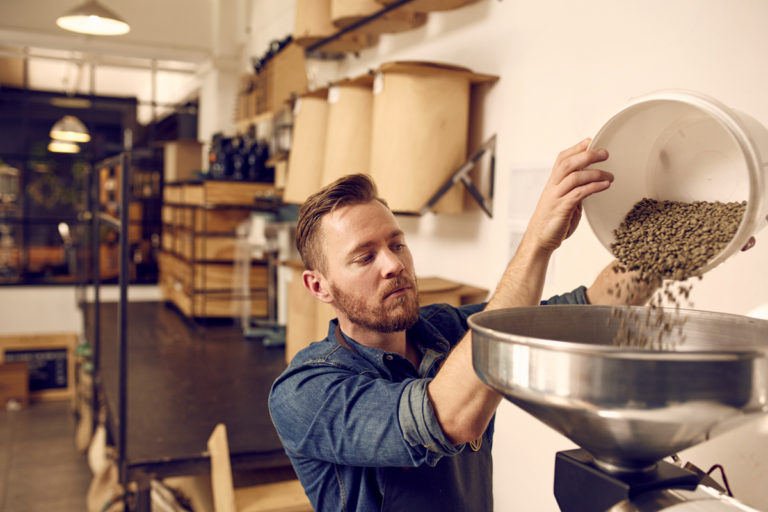 The Case for Buying New or Used Equipment and Machinery
When you're thinking of buying business or industrial equipment for your business you might wonder whether you should buy new or used equipment. In a perfect world, where time, money and cash flows were no object, buying new equipment would always be the solution. In the real world, a small business owner needs to consider whether is makes sense to buy new or used equipment for your business.
When buying equipment, of any type, you consider what it will be used for, how often, and how long. Key equipment that is used more often has a much stronger case for being purchased new vs. equipment that is to be used for a shorter period or used infrequently. In the next few sections, we'll explore the case for buying new equipment vs. used equipment for your business.
New Equipment
New equipment and machinery have several advantages that make buying new highly desirable. The first advantage is that you will be getting the newest version of the equipment including any recent technical innovations. In addition, many manufacturers offer support for installation, set up, and training for newer equipment purchased from them. Finally, any new equipment you buy will likely come with a warranty.
In contrast, one of the main disadvantages of buying new equipment is the cost. This cost disadvantage can play out in several ways including higher upfront investment needed. In addition, the depreciation of new equipment is much greater than for used equipment. That is because new equipment has immediate depreciation from the manufactures price. This affects the overall return on investment (ROI) for new equipment. The higher upfront cost and higher depreciation therefore requires serious consideration when purchasing new equipment. The final disadvantage is potential delivery times of some equipment. Depending on the desired equipment, there may not be a ready manufactured equipment and therefore there could be a significant delay before you get your equipment.
Used Equipment and Machinery
The case for purchasing used equipment includes several factors starting with having a lower upfront cost. Depending on the industry your business is in, there may be equipment in almost new condition available at a significant discount. This is because the original owner took most of the initial depreciation, there will be a lower bar to recoup the investment in the equipment potentially resulting in higher ROI. Certain industries such as retail, restaurants, construction, and others have economic cycles that ensure that there is a ready supply of good used equipment available.
In contrast, newer equipment generally has a longer remaining lifespan vs. used equipment. However, well maintained used equipment may still last a long time. But equipment that wasn't as well maintained may have a shortened lifespan. In addition, most used equipment doesn't have a warranty for the equipment purchased. So, it is more important to review the maintenance records for any equipment you plan to purchase to ensure that you are satisfied that the equipment was well maintained.
When you are purchasing used equipment or machinery it is also important that you verify the ownership of the equipment. This means that you should verify the purchase documents for the equipment and check to see if there are any liens against the equipment. Only purchase equipment that you have verified that the seller owns and has clear title on.
Conclusion
The case can be made for purchasing either new or used equipment for your business as both options have their strengths and weaknesses. The key is to consider what it will be used for, how often, and how long and then balance your equipment needs with your budget. With this in mind, you should have a basis to consider whether is makes sense to buy new or used equipment for your business
References
---
Connect4Commerce offers entrepreneurs and small business owners across the country a convenient and comprehensive place to connect, exchange goods and services, and advance their businesses. Be sure to check out further articles in our Small Business News blog for additional resources. Also, find business and industrial equipment on our site that can help you grow your business.
Related Posts