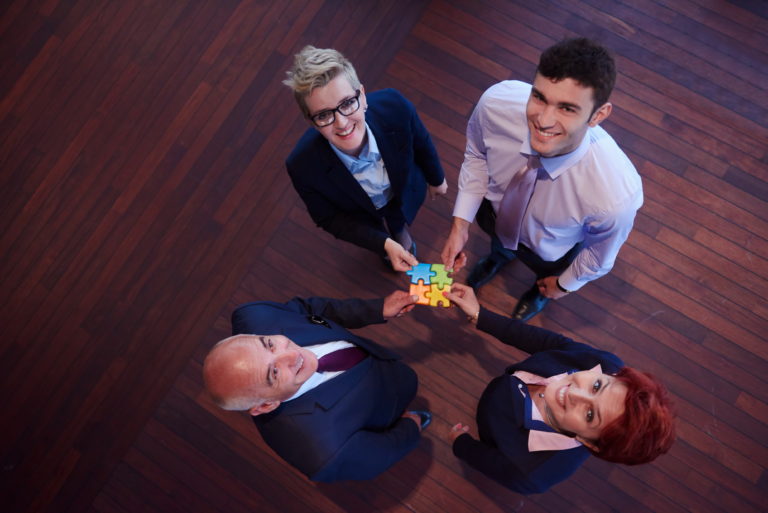 Successfully Working with Family in the Family Business
By Bruce Tannas
Many businesses are family businesses in Canada. They can range from being a "mom and pop" shop all the way up to large companies such as Rogers or McCain's. Some family businesses can be very successful multigenerational enterprises while other businesses can become dysfunctional causing issues within the business and family. So, what makes a family business successful? In an interview with Shauna Feth, Executive Director of the Alberta Business Family Institute, we explore some of the issues and themes around family business in Canada.
Family Businesses in Canada
The Family Business Defined
There are several definitions of a family business in Canada. Generally, there needs to be some ownership and stakeholder-ship within a family or families. According to Shauna Feth, "if you think you have a family business you probably do, because family is in so many aspects of business. There is the obvious situation where mom and dad are working together, but it also could be multiple generations working together as well. And there are so many examples of where family can be involved in the business. It could be that a spouse or parents are heavily invested in the business but not in the day-to-day operation". Kids and extended family can also be involved as well either formally or informally supporting the business. The key is that family has a stake in the success of the business for it to be a family business.
Importance of Family Business in Canada
From small companies to billion-dollar enterprises, family business has a big impact in Canada. According to a report – Family Enterprise Matters "…family enterprises directly generated approximately $574.6 billion in 2017, more than 35 per cent of Canada's real (inflation-adjusted) gross domestic product and 48.9 per cent of GDP originating from the private sector."
Family businesses constitute a sizable proportion of all businesses in Canada. In many sectors, they make up the majority of firms in the sector (see figure).
According to the report, "Family enterprises also provide employment for a significant portion of Canada's working population. The research indicates that family-owned businesses directly accounted for 6.9 million jobs in 2017, amounting to 46.9 per cent of private sector employment and 37.4 per cent of the entire workforce. Over 90 per cent of these jobs (6.4 million) are in small and medium-sized family enterprises."
Working in a Family Business
There can be advantages and disadvantages to working for your family business. According to Shauna Feth one of the advantages of a family business is "…access to patient capital." This can be a great advantage in stressful times and in times of growth as finding capital from traditional banking sources can be difficult. Shauna also says that she has seen family businesses be "able to make decisions quicker, be more resilient and able to pivot" better than other types of business structures.
According to Shauna, some of the "unique challenges of working in a family business is the family dynamics" including "how well they are able to work together." She also says that it is important to look "at the dynamic of how the family communicates together as that will carry from the family to the workplace". Can the family have critical conversations that are needed? Sometimes "these conversations don't happen because we are scared of conflict" says Shauna. "Every family has some level of dysfunction, and every family is going to experience conflict…" in a family business. Shauna says that "conflict doesn't have to be a bad thing". In fact, "conflict can be a positive thing if everyone can share their hopes and dreams and how their values can align with the future of the family enterprise".
Here are a few suggestions to help create a family business environment where everyone is valued ("How to Work with Family" by Carol Tuttle):
Understand and respect each other's true natures.
Keep it professional at work.
Keep conversations about business at work.
Respect roles and responsibilities at work.
State your values and strive to live by them.
Invest in resources that support better communication.
Creating Long Term Success in a Family Business
Beyond a few simple rules for getting along and being valued in the workplace, the family needs to look at the longer-term development of the family and the business. What makes family business successful in the long run is being able to envision where the family, its members, and the business are headed.
This is where more formal planning is important. Shauna Feth asserts that formalizing planning through the Three Circle Model of family enterprise can help a family plan for the long term both for their business and for the family.
"Essentially, the model attempts to section out the competing factors in a family enterprise" says Shauna. According to her, the model "gives us this systems approach to look at family businesses with family in one circle, the operating business in another circle, and the ownership in another independent of each other" (see figure 2). "Individuals can fit into the model in one or more of the seven quadrants of the model." "So, each family member would have different views of the family and business depending on where they fit in the model."
Putting this model into practice means that all the stakeholders in the business will have conversations in the circle(s) they reside in. Working with a professional practitioner, the family would set up different tables (family, ownership, and operating business) to discuss the family business from different perspectives. According to Shauna "it's a chance for all the stakeholders to be involved in planning the success for the family enterprise."
Family business in Canada is important to the national economy. So, it is important that families understand how to succeed both in the business and in the family. As discussed in the article, what makes family business successful in the long run seems to be the ability to envision where the family, its members, and the business are headed. That takes respectful dialogue and deliberate planning. That's were business coaches and organizations like Alberta Business Family Institute can help.
---
Connect4Commerce offers entrepreneurs and small business owners across the country a convenient and comprehensive place to connect, exchange goods and services, and advance their businesses. Be sure to check out further articles in our Small Business News blog for additional resources. Also, find business services and professionals on our site that can help you grow your business.
Related Posts: